We looked previously at some ways to appear smarter and look more intelligent. In this post I want to talk about ways to actually become smarter. A portion of your intelligence appears to be fixed. Research seems to indicate that there is little you can do to drastically increase your IQ. However, IQ is only one component of functional intelligence. Your knowledge, experience and training have a very profound effect on your ability to solve real-world problems. So even if you can't directly increase your IQ, you can increase your ability and speed to solve problems, which functionally accomplishes nearly the same thing.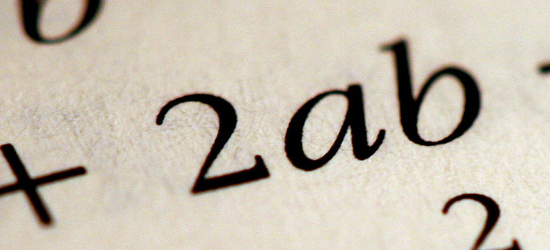 We are going to look at three areas as the foundation for increasing your intelligence. Until recently, these three areas formed the bedrock for education. In more recent years, educational efforts seem to have strayed into teaching students to mimic the outcome of intelligence-based education rather than focusing on foundational intelligence.
Reading
Reading is the cornerstone of education. The vast majority of this world's knowledge is locked away in books. Your ability to access this knowledge is directly related to your intelligence. Now, don't simply skip to the next section because you know how to read. There are many different levels of reading. Two individuals can read the exact same text but have completely different experiences.
Reading is a skill that you exercise. Your ability to read complex material is increased by stretching yourself — reading things that are harder and just beyond your current comfort zone. When was the last time you really struggled with reading? If it wasn't recent, you are probably choosing material well below your full reading potential.
When Einstein was a boy, he was given a book on Maxwell's equation. He started reading at page one. By page eight, he was thoroughly confused. So what did he do? He went back to page one and started over again. This time he made it to page 20 before becoming completely lost. So he started over at page one once again. Einstein continued this process for the entire book. By the time he made it to the end, he had a very strong grasp of the subject matter. In addition, he had greatly increased his reading skills. Most people are not willing to put that type of effort into reading, but those that are willing prepare themselves for a level of understanding that surpasses their peers.
I'm sure everyone has had the experience of reading where the words formed in the mind, but nothing really sticks. If you've ever had the experience of reading several pages of text only to realize you remember nothing, you know exactly what I'm talking about. Most reading is a bit more active. You remember what you read and actively think about how it applies to you. If reading with no memory is on the left side of the spectrum and reading while thinking of applications is in the middle part of the spectrum, what lies at the far right? Extremely active reading involves interacting with content on a very deep level. Not only do you think about how the information applies to you, but you also compare and contrast it with previously acquired knowledge.
This can be an extremely exhausting process. It involves taking every new piece of information and linking it with all of your previously acquired knowledge. Interacting with a text on this level ensures the highest retention because everything new is placed within the context of something old.
There is a simple test that can help you determine how actively you are reading. Since active reading involves comparing new information with old information, you should consistently run into situations where you disagree with what you are reading. If you don't regularly think, "I'm not sure if that's true" you aren't actively reading (or you are just extremely gullible). The process of fitting new information within the context of old information necessarily requires conflicts. If you are experiencing any of these conflicts, your reading is probably being done toward the center of the spectrum instead of to the right, where active reading takes place.
The final area of reading that I'd like to discuss has to do with reading broadly. It is easy to get stuck in a rut and only read a narrow swath of subject matter. Your ability to increase your intelligence relies on reading a broad range of topics. New ideas, "eureka" moments and novel solutions all depend on seeing and framing problems from a different point of view. Reading broadly gives you the perspective necessary for seeing things through a different point of view. Understanding how problems are solved in a different field gives you the opportunity to view your area of expertise from a different vantage point.
In most areas, the low-hanging fruit has already been picked. The simple problems have already been solved. Your ability to solve the remaining problems is very much tied to creating a unique perspective on the issues. Reading broadly in a variety of different fields and actively integrating this new knowledge with what you already know can give you this perspective and unique point of view.
Writing
Reading is the process of acquiring and integrating new knowledge. Writing is the process of synthesizing new thoughts from that knowledge and experience. Writing is the systematic refinement of thought. It captures fleeting ideas, small inspirations and unique insights in a way that can be shared, remembered and analyzed.
Writing is how we clarify our thoughts. In fact, most people are going to have a difficult time forming a complex idea if they try to do it only in their mind.  The practice of writing lets you exercise your thoughts in ways that are very difficult to do without getting them down on paper (or the digital equivalent).
To take advantage of writing as an exercise, you must do it often and on a regular basis. Writing can be very hard work and many people stop trying simply because it is difficult. Most people who have any skill at writing only got that way by pushing through the difficulties and continuing to improve their skill.
Here are a few ideas for practicing your writing skills on a regular basis:
Write letters – Take time on a regular basis to write letters to the editor, heads of corporations, etc. When you see something that you disagree with or want to commend, don't keep it to yourself. Write a letter. Not only does it make your voice heard, but it gives you a chance to articulate exactly how you feel on topics that are important to you.
Keep a journal – There is significant value in keeping a journal where you are free to express and refine your thoughts on a wide variety of subjects and events. The practice is valuable–even if you are the only one who ever reads what you've written.
Blogs and websites – Technology makes it very easy to publish to the web. You can easily start a blog about a particular subject or no particular subject as a way to practice writing. One of the advantages of writing for the web is the potential for readers.
Write stories – Don't dismiss fiction as "not serious writing." Stories offer a unique opportunity to explore ideas in ways that are difficult or impossible in non-fiction.
Arithmetic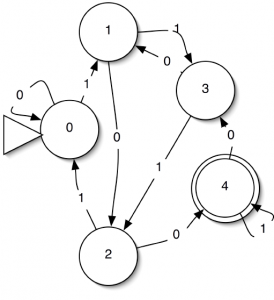 I will assume that most readers are proficient at basic arithmetic, so I'm going to discuss mathematics in general. Math has the ability to stretch your mental capabilities like few other things. There are a number of different branches of mathematics, and each requires a unique set of thinking skills that often can be very difficult to obtain. Looking back, many skills that have made me successful were acquired directly from the study of mathematics. I'm not just talking about the ability to work with numbers, but rather the ability to find solutions to problems in insightful ways.
Mathematics is about discovering relationships between data, finding patterns in information and applying what you've learned to new situations. These are some of the most sought-after skills in pretty much any field, and they represent a lot of what it means to be intelligent.
Very few people continue studying mathematics after college, and many stop after high school. Putting the effort into furthering your mathematical education as part of a lifelong learning plan will pay you tremendous dividends in increasing your intelligence, regardless of your area of expertise.
Conclusion
When it comes to making yourself more intelligent, the real gains will come from focusing on the foundational aspects of intelligence. Effort you expend toward increasing your skills in reading, writing and mathematics is going to give you the best return on your investment. These skills can fundamentally change the way you think.