In an effort to help you be more productive during the Christmas shopping season, here are two ideas for family Christmas gifts that are focused on sharing photos with family. I've  given both of these devices as gifts to family members in the past and they have been very well enjoyed for years.
Google Chromecast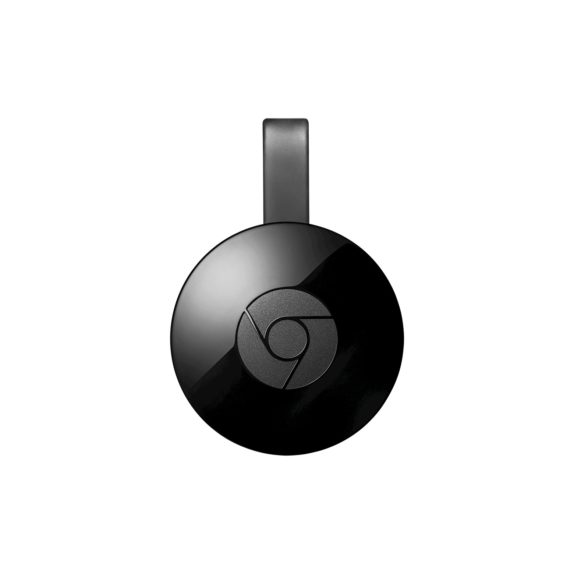 The Chromecast might seem like an odd family gift, but it has a nice little feature that lets you set it up to play a slideshow from a Google Photos album.  If you hook this up to a TV at Grandma's house and give all of her grandkids access to add photos to the album, she'll have a very nice picture frame she can leave on when she isn't watching television. The Chromecast also makes it very easy for people to show their videos (closer to it's intended use) by anyone on her wifi.
When we take vacations with extended family, I like to set one up on the TV in the main living area and ask everyone to add pictures of the vacation to it. This really helps make sure everyone gets to see the different perspectives of the different families and inspires more conversation than if the TV was playing broadcast television.
Pix-Star Picture Frame
While a bit more expensive. The Pix-Star digital picture frame is another great way to share photos with loved ones. You can hook it up to a Google Photos album (and several other photo sharing services) but it also gives you an email address where you can email pictures. (Your email has to be whitelisted first so you don't get spam.) New pictures can be displayed or it can notify the user to accept and view the new photos.  I've given these to a few family members and I've been amazed at just how much they become the focal point of the room. There are 15 inch and 10 inch versions.
One of the biggest advantages of the Pix-Star frames over a Chromecast is that you can set it up on a schedule to turn off at night. Some of the newer models have motion sensing so it turns on when someone is around, but off again when the room is empty.