I've been trying out several online backup tools. I plan to write in more detail about my experiences with each one later, but here is an overview.
My wife and I travel quite a bit. While I can take an extra hard drive with us for backups, but this seems a bit pointless since the biggest threat to my equipment is probably theft. If someone breaks into my hotel room and steals my laptop, they probably aren't going to overlook an external hard drive. I need a solution that will give me quick access to all my information if my computer is stolen or damaged.
Here are three services I've tried.  If you have any suggestions of other services I should check out please post them in the comments.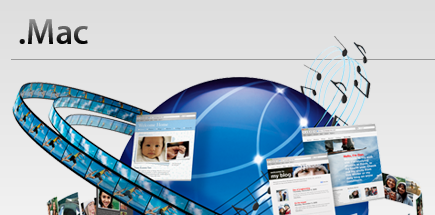 .mac Backup
This would seem like the ideal solution, but until recently .mac accounts only came with 1 GB of storage space. They recently upped this to 10 GB. This is more useful, but it doesn't take long to fill it up. On the plus side of things, it can be scheduled to run automatically to keep your backup up-to-date.
The .mac Backup software will also allow you to backup to DVDs, CDs and external HDs. So I could conceivably come up with a plan that backs large files that don't change much up to external media while storing all of my documents that are smaller but change frequently online.
As I move toward a paperless office, my storage needs are just going to go up and I don't think .mac Backup is going to be able to keep pace. I'm still using it for backing up certain documents just for added redundancy, but I'm not using it as my main backup system.

Mozy
Mozy is an interesting idea. For about $5 per month you can backup everything on your computer. (I have heard that in reality they have a limit of 50 GB of online storage space.) Mozy has a nice looking client that installs and lets you setup your backup to run automatically. However, I was never able to get it to backup more than about 20MB at a time. After weeks of emailing them for support I finally gave up. I have heard that their Windows product is much more stable, but I haven't tested it. Support said that other OS X users were not having problems.
If you have a PC this might be worth looking into as it is fairly inexpensive.
They also offer a business class service that can backup databases and email servers.

Jungle Disk and Amazon S3
Jungle Disk doesn't actually store any of your data. They just make a product that allows you to upload your data to Amazon S3. Amazon S3 is a storage service with a pay-as-you-go pricing setup. You pay $0.15 per GB of storage space. So 20 GB of storage will cost you about $3. You also have to pay for your transfers. That is an additional $0.10 per GB transfered into the system and $0.18 per GB transfered out. There is also a $0.01 charge for each PUT, GET, or LIST request.
Jungle Disk automatically keeps track of what changes on your system and uploads a new version of the file whenever necessary to keep the online copy up todate. If make changes to huge files every day, you'll pay more than if you make changes to small files because the entire file has to be uploaded–not just the changes.
My experience in uploading around 20 GB of data and running a backup for about a week was in the $15 range for the month. Obviously a good deal of the expense is just getting the data uploaded the first time. After the first month I'd expect to pay $5 to $10 per month to Amazon.
The Jungle Disk program is $20 and that gives you a license to install it on as many computers as you like. It works with Windows, Linux and Mac so it is a pretty good deal if you have multiple machines.
Jungle Disk recently came out with an added service that gives you additional capabilities.  Most notable is the block level backup.  If you change a file the software will figure out what is different between the file on your computer and the one on the server and upload just the changes.  If you make a lot of changes to large files this can really reduce the amount of bandwidth required to keep the server in sync.
Don't forget if you have any suggestions of other services to try, I'd love to hear about them.