The older I get and the more people I meet, the more I come to realize that biggest thing that determines your level of financial freedom has to do with your beliefs about money.  I'm not talking about the "if you think positive thoughts, you'll become rich" line of thinking. I'm talking about our expectations related to how we get money, what happens when we receive money, what are good ways to spend money, how you define wealth, etc.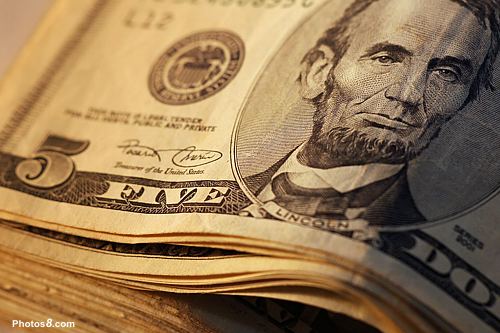 Here are some common myths about money:
When I receive money, someone else loses it.
From a total economic perspective, money represents productivity and productivity is not a zero sum game. A zero sum game is one where in order for me to win, someone else has to lose. Money and productivity doesn't work like this.  When you spend $10 at McDonald's, some of that money goes to help put one of the workers through college and some of those college graduates are going to innovate and create labor savings devices which in turn increase the amount of productivity you can buy with the same amount of money, etc.
The value of stuff is well-defined.
In other words, this is the belief that there is some type of intrinsic price for a particular service.  So a car wash should cost $8 and the value of mowing your lawn is $34.78. This isn't how the world works.  The value for a particular service or product can vary wildly. People are willing to pay more for something that will make them feel good about themselves–beyond the actual utility. People will buy more expensive coffee even if they can't tell the difference in taste with a cheaper option because it makes them feel better about themselves.
There are all kinds of things involved in the price of an item or service.  This is very important to understand when you are selling something.  Often what people are really buying isn't the thing itself, but the experience and emotions that go along with it.  When you are on the purchasing side of the fence it is important to understand what is driving your purchases.  I don't mean that you shouldn't ever make a decision to buy something more expensive because of its emotional appeal, but you should recognize what you are really paying for in the transaction. If you are actually purchasing an emotion, there may be much more cost-effective ways of doing it.
Selling something for a higher price in the future is always a profit.
Lets say you buy a house for $100,000 and 10 years later you sell it for $120,000.  You made $20,000 right?  Not necessarily.  If inflation was 6% each year, it wiped out pretty much any gain you made.  The $20k ten years ago could buy much more than it does today so in terms of purchasing power, you may have lost money. This doesn't mean your house was a bad investment–just that you think of as profit may simply be inflation.
On the other hand, if you borrowed money for your house at a lower interest rate that $20,000 might represent significantly more profit because you didn't have to actually commit all $100,000 to buy the house.
My point is that not everything that looks like you are making money is actually putting purchasing power into your pocket. You have to do the math to really see if you are gaining or losing.
The amount I can spend is determined by what is in my checking account
While it is good to have some type of limit on the amount you spend any approach that encourages you to simply spend as much as you make is going to set you up for problems down the road. The money you earn today needs to not only provide for today's needs but tomorrows emergencies and your eventual retirement. Most people are in the habit of spending money as they earn it, but the people who manage their money most effectively are careful to live well below their means in order to prepare for the future.  This doesn't mean they don't ever spend a lot of money, but when they do it is deliberate and they can tell you where their money went–it doesn't simply disappear in random small purchases.
The cost of an item is what is on the sticker
With many purchases there are other additional costs after the purchase.  When you buy a car, you must pay for insurance, gas and maintenance.  When you get a pet, you have to pay for the vet and food.  If you put in a swimming pool, you have to pay for water and cleaner.  Your computer will require software, your house will require paying taxes, etc. Wise people look at the entire lifetime cost of something rather than just the immediate cash requirement.