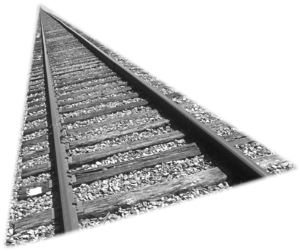 The town where I live has a railroad track running through middle. In general, the nicer houses are on the West side of the town and the older, more run down houses are on the East side.
Our evening entertainment usually consists of going for walks down the brick-paved streets. The town is small, so you can cover a significant portion in a few 3 mile walks.
One thing we've noticed is that the average number of dogs per house on the less affluent side of the tracks is much higher than on the wealthy side of the tracks. On the East side, it is common to see 3 or 4 dogs staked out together in a small yard. On the West side of the tracks, people still have dogs, but it is rare to see more than one per house.
In my experience, being "poor" has less to do with how much money you make and more to do with whether or not you are financially disciplined. On our walks, there seems to be a high correlation between people who need to fix their roof and people who have 5 or 6 dogs. The same trait that causes people to not keep up their house seems to prevent them from making rational decisions when it comes to a cute puppy (that will grow into a 70 pound dog).
The point I'm trying to make is that people spend too much time focusing on how much money they make and not enough focusing on how to be wise with what they have.