Last week I got an email from someone at American Express asking if I'd be interested in doing some Christmas shopping (at their expense) and blogging about it. To really make it enticing, the offered to give a $250 gift certificate away to a reader of Productivity501. (See below for details.)
So here is the plan. In this post I'm going to discuss some strategies for getting the most out of your credit card benefits and rewards programs–particularly related to Christmas shopping. I'll use American Express as an example, but most everything will relate to other cards as well. Then I'm going to try to buy 5 gifts for family and follow up with a post on what I found in a week. In that post we'll try to announce the winner of the $250 gift card.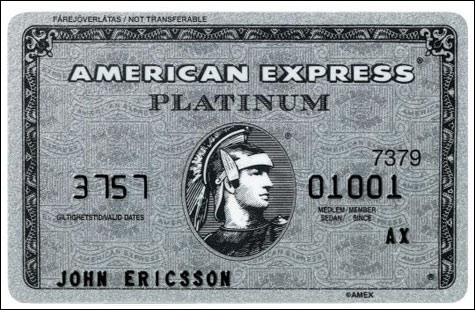 Rewards Programs
American Express has one of the most extensive rewards programs of any credit card company. However, you have to know how to value your points. Usually points amount to about 1% benefit from every dollar spent, however different programs have different amounts of payback. For example, if you redeem your points for a $10 bath and body works gift card right now, it will cost you 800 points (normally 1,000). This works out to $0.0125 per point. However, if you shop Amazon and use the American Express Pay with Points at checkout, your points will be worth $0.007 each.
If you decide you want to buy a Kindle E-Reader through American Express' online Membership Rewards store, it will cost 25,200 points for a wifi model that sells for $139 from Amazon. So the value of your points there is $0.0055 each ($139/25200). So if you have 50,000 points you are working with, that means the value can range from $275 to $625. That is a pretty big range. If you can spend your points on things that have the best conversion rate and pay directly for the expenses/items that have lower conversion rates, you points will go a lot further.
Generally I try to look for things where 1 point = 1 cent.  Usually your best deals from American Express are going to come in the form of gift cards and travel where the exchange rate from points to value is usually 1 cent or higher.
So when it comes to Christmas shopping, you may find the best value in using Membership Rewards Points to pay for your Christmas travel or even buy a gift card to use to purchase a gift, than to buy a physical item directly with points. (Or you could give gift cards, but I'm not a big fan of those as gifts.) However, this isn't a hard and fast rule and it depends a lot on what special promotions are being held. Just remember to divide the value of something by the number of points it costs to get an idea of the exchange rate. If it is too far below 1 cent you might want to save your points for something else.
So that is a bit about how to spend points, but it is worth looking at some of the ways you can earn them.
American Express has what used to be called an online Bonus Points Mall. As I mentioned previously, you typically get 1 point for every dollar you spend. In the Bonus Points Mall, AmEx has made agreements with merchants to offer significantly greater bonus points for each purchase. For example, if you buy a new computer from Apple for $1,200, you'll usually get 1,200 points, but if you go through the bonus points mall right now, you'll get 6x that amount or 7,200 points. If you are eventually able to redeem these points for $0.0125, that is an additional $90 in savings off the computer.
Not everything we've talked about in this section applies to other credit cards, but a lot of it does. The point is that you have to sit down and do the math to understand how to benefit from the rewards you are offered. If you are careful, you can often get twice or more value out of your points/rewards program.
Special Offers / Deals / Card Features
Outside of the points programs, it is worth understanding all the deals, incentives and benefits your card offers.  For example, American Express is running a program this Saturday where they will give you $25 statement credit if you buy something from a small business. You have to register your card ahead of time and I think there may be a limit on how many people they accept, but I tried it a few minutes ago and it let me register. So Saturday I'm going to be looking for some Christmas gifts from a local small business.
Some other features that are worth looking at:
Amex offers a credit for extra airline fees (including extra bags) on their Platinum Card. (You have to select your airline once per year and there is a $200 yearly limit, so it isn't completely open ended.) If you are looking into traveling this Christmas season, definitely look into this if you have a Platinum Card.
We've talked about some of the Concierge Services in the past. I've actually been pretty impressed with them recently. I think it just takes awhile to learn what they are good at and what can be done better on your own. This can be a great way to try to find gifts that you might not think of or when you are trying to do something for someone who is a long ways away  and don't have time to call a bunch of stores near them.
Purchase protection – Many cards like the Platinum offer some type of purchase protection if you buy something and it gets stolen lost or damaged.
Some cards offer a price increase protection. If you buy something and the price goes down, you get a credit for the difference. As far as I can tell AmEx doesn't have this anymore, but they have a 90 day return protection that looks like it will do essentially the same thing.
Some tips for shopping with a credit card
Credit card companies watch your spending patterns pretty closely. If someone steals your card, they want to shut it off as quickly as possible so they aren't out thousands of dollars. This means if your spending goes up rapidly, they may cut off your card until you call in and confirm that you have it. Now I'm sure most companies expect to see a jump around Christmas, but if you are doing something like shopping in a different city, you might want to call your credit card company and just tell them what is going on ahead of time.
Watch the register when you checkout. One downside of using a credit card is that it is easy to not watch things as carefully when you check out. With cash, we tend to be a bit more careful because we don't want to run out of money at the register. You want to make sure things are ringing up for their expected price–particularly when buying items that are on sale.
Christmas Gift Buying Tips
Now that we've spent over 1,000 words discussing the way to get the most benefit from using a credit card, lets look at the fun part–actually buying gifts. Here are some thoughts for your consideration.
Don't let Christmas turn into a gift card exchange. If you just want to give each other gift cards, you are better off setting a bowl on the table and have everyone throw in $50 and then take it back out again.
Go in with other family members. By combining your funds you may be able to get someone something that they really want but would never go out and buy for themselves.
Invest some thought. When buying gifts for people who are close, you goal should be to show that you know them well enough to buy something they will really like.
Buy used. It may not work for every family, but there are some great deals out there on used items.
Swaps. I've heard of communities getting together and having a big swap where they exchange gently used children's toys. You give something that your kids no longer play with and get something fresh and exciting.
Do something. When you have well established families, you may not really need more stuff. What if you were all to pool your money and go on a family vacation over the holidays?
Gift exchange. If you have a large family, it can make sense to draw names and have everyone get one gift for one person. If done correctly, this can make shopping a lot easier because you can focus more time and money on making a single gift perfect instead of buying 30 presents for different people.
Start early. If you have the storage space, you can probably find the best deals by doing your Christmas shopping throughout the year. When you find the perfect gift for Uncle Bob for 50% off, get it and put it somewhere you will remember it.
Set a budget. Christmas can turn into a free for all. Set some type of budget for the season so your spending doesn't get out of control. While it is nice to be generous, you should be responsible with your money.
Be careful what you teach your kids. Growing up, we'd open stockings, eat breakfast and then take cookies to the local nursing home for a few hours before coming home and opening presents. As children this helped us learn to focus on others first.
Don't over do it with kids. I've seen parents wear their kids out at Christmas. Giving your kid 20 toys that they isn't going to make 10 times happier than giving them 2 toys. It might even do the opposite because it is impossible for a kid to focus on 20 new toys at the same time.
Plan for others. I have seen some situations where family members don't come to Christmas because they can reciprocate with similar gifts. Don't let a focus on gifts get in the way of spending time with family.
$250 American Express Gift Card Giveaway
Add a comment to this post with a Christmas shopping tip to enter.
Tweet a shopping tip with a link to this post for another entry.
Winner will be chosen randomly, but we reserve the right to moderate comments.
You have to be in the US to win.
The winner will have 24 hours to respond before we select another winner.
Winner will be chosen in one week.