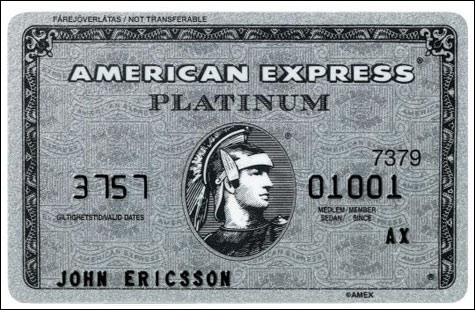 American Express Concierge and Restaurants
One of the best experiences I've had with American Express Concierge service was early in 2011 when spending a few days in Kansas City for my wife's birthday. On a whim, we decided to visit the Country Club Plaza and noticed a restaurant called Fugo de Chao. It is a place where they bring skewers of meat around through the dining area and cut off pieces at your table. My wife had been to one of their restaurants as a teenager in Brazil and had very fond memories. Unfortunately we were told that there was a 2 to 3 hour wait for "walk-ins". The staff suggested that we get our name on the list and check back in two hours to get a pager. We weren't planning on staying that longer at the plaza, so we left our name and left disappointed.
We walked to a nearby store and I decided to give the American Express Concierge a try. They advertise that they can help get you in to popular restaurants. I got a friendly concierge, explained that we were on a two to three hour wait for Fugo de Chao at the Plaza in Kansas City and wondered if she could do anything to get us in any sooner. She asked when we would like to eat and I told her "as soon as seats are available." She put me on hold for 5 or 10 minutes and came back on the line.
"I've just spoken to the manager and they have a table ready for you right now."
I thanked her and we hurried back to Fugo de Chao. I went to the hostess who had just told me there would be a two to three hour wait, gave her my name again and started to explain, but said, "Oh we have a table for you" and whisked us away to our seats.
I don't really know what the concierge did, but we were certainly impressed. The question is whether or not she did anything we couldn't have done on our own. I suppose I could have called, asked for the manager, and explained that we were in town celebrating my wife's birthday and we'd really like to eat their if they could squeeze us in. That might have worked. However, it is probably easier to get a hold of the manager if someone calls and says they are with American Express then if I call and say, "I'm some guy on the waiting list."
AmEx concierge may have some leverage or other agreements that I'm not aware of. In particular, I know that they make recommendations for restaurants so there may be a certain amount of "you move our customers to the front of the line and we'll recommend you to others" going on.
Amex Concierge as a Virtual Assistant

In my quest to find a remote executive assistant, I decided to give American Express' concierge service a try. If you have a Platinum or higher card, AmEx offers a concierge service. Basically you call or email them a request and they will get back to you–usually within three days. If you need to buy something (from a place that takes American Express) they can make the purchase and put the charges on your card.
AmEx gives some pretty interesting examples of concierge things they have done. One that stuck out to me was sending someone on a motorcycle to the Dead Sea to collect some water for a card holder's child's science experiment.
The concierge services are actually handled by a company called Circles. Circles concierge service is something that companies can provide as a value added option for clients or for their employees.
So here is one of my interactions with them:
I am going to be in Tulsa, OK this Friday afternoon and Saturday morning. Could you find a local Volkswagen dealer and schedule my car for a tune-up and oil change on Saturday morning? The earlier the better. I will drop the car off and get a ride with a friend. I will be staying near XXXX S. Lewis in Tulsa so if there are multiple dealers start with the closest.

My car is a 2003 Passat Wagon.

Thank you.

Mark Shead
xxx-xxx-xxxx – mobile
I thought I had covered all the bases, but evidently not:
Dear Mr. Shead,

Thanks for using American Express Concierge! I understand from your email that you are looking to schedule a tune-up at a Volkswagen dealer in Tulsa. Below you will find the address for Brad Noe Volkswagen dealer and the web address where you can request an appointment. I did not release your personal information, as I did not have your permission.

Name: Brad Noe Volkswagen
Address: 4240 South Memorial Drive Tulsa, OK 74145
Phone: (918) 712-8989
Website: http://www.bradnoevw.com/ServiceApptForm

If you would like for me to schedule the appointment on your behalf, please don't hesitate to contact Concierge. I'd be more than happy to do so with your permission. Concierge is also available 24 hours a day, 7 days a week, ready to secure dining reservations or Valentine flower orders at your convenience. I hope you have a great afternoon and I look forward to assisting you again soon.
Ok I'll try again:
Yes I wanted you to schedule the appointment per my instructions in the original message. I'm sorry I wasn't more clear. You can give them the necessary information for setting the appointment.

Mark
And their reply:
Once again, thanks for using American Express Concierge. I was able contact Brad Noe Volkswagen in Tulsa. Unfortunately, they are unable to schedule a tune-up and oil change on Saturday. They are fully committed and the first available appointment would be Monday or Tuesday. I realize you will be out-of-town by this time, so I did look for other VW dealers in the area. These would be located quite a distance away in Lawton or Oklahoma City. I do apologize for the inconvenience and would be more than happy to research reputable mechanics in Tulsa at your request. Concierge is available by phone or email, if I can provide any additional conveniences. I hope you have a wonderful weekend in Tulsa.
This isn't necessarily their fault, but it underscores the need to be very clear when explaining exactly what you want. It is entirely possible that the service was booked up when I sent my first request. I might have had better luck calling the service instead of emailing. AmEx kind of implies that the Circles concierge will be able to do things that you can't do on your own (like get you reservations at fully booked restaurants), but I'm guessing that isn't the case–unless they have some type of prior arrangement with the business.
It also looks like they might be a bit more useful for Valentine's gifts or similar purchases, since they keep offering to do that in their email messages.