Many of us struggle with keeping our lives in proper order. It is nothing new, and there are many ways in which to attempt to prioritize one's tasks and manage one's time. There are a plethora of different programs available to the public that are meant to make a person's life simpler and more productive by assisting that person with the organization of their daily routine. However, this is not to say that all of these programs are equally useful and user-friendly.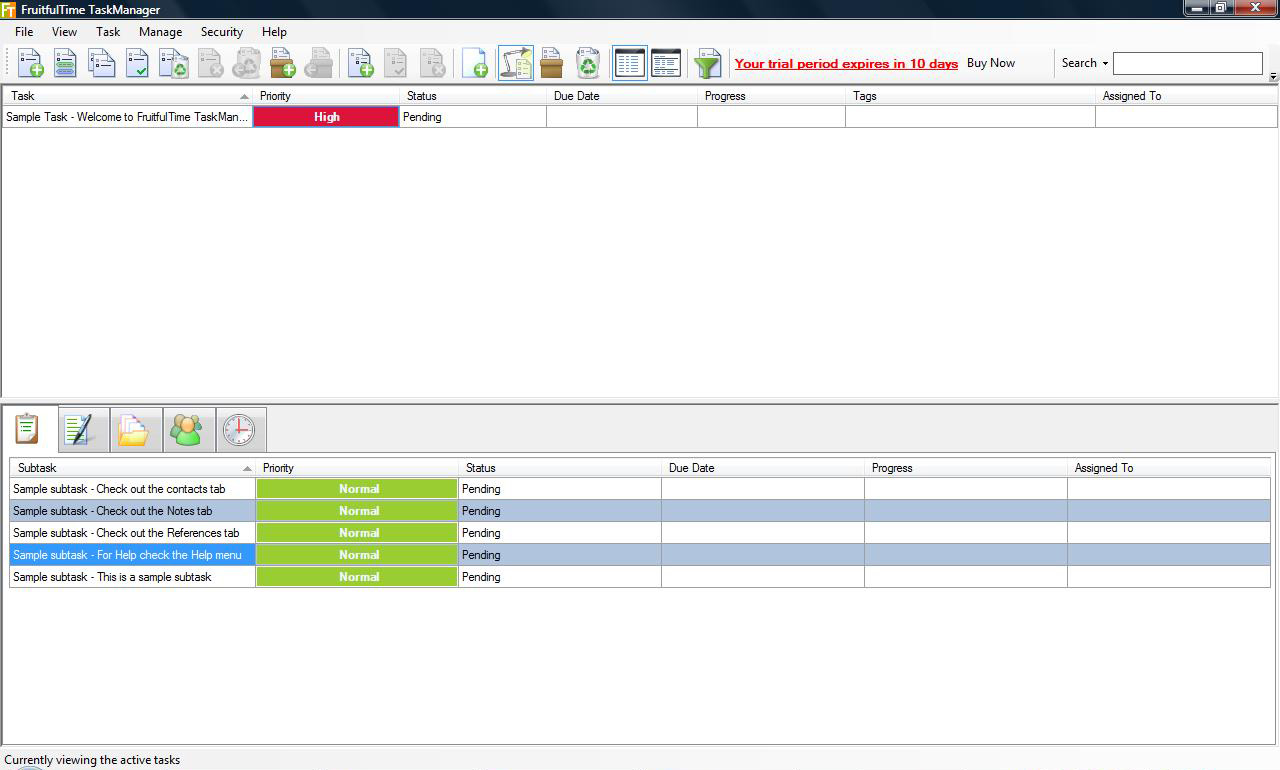 The developers of FruitfulTime Task Manager have put much thought and time into their latest version of the Task Manager, making it easier to use, more useful and less complex, in the very best sense of the word. Fruitfultime Task Manager 2 has been updated to improve several areas of the program.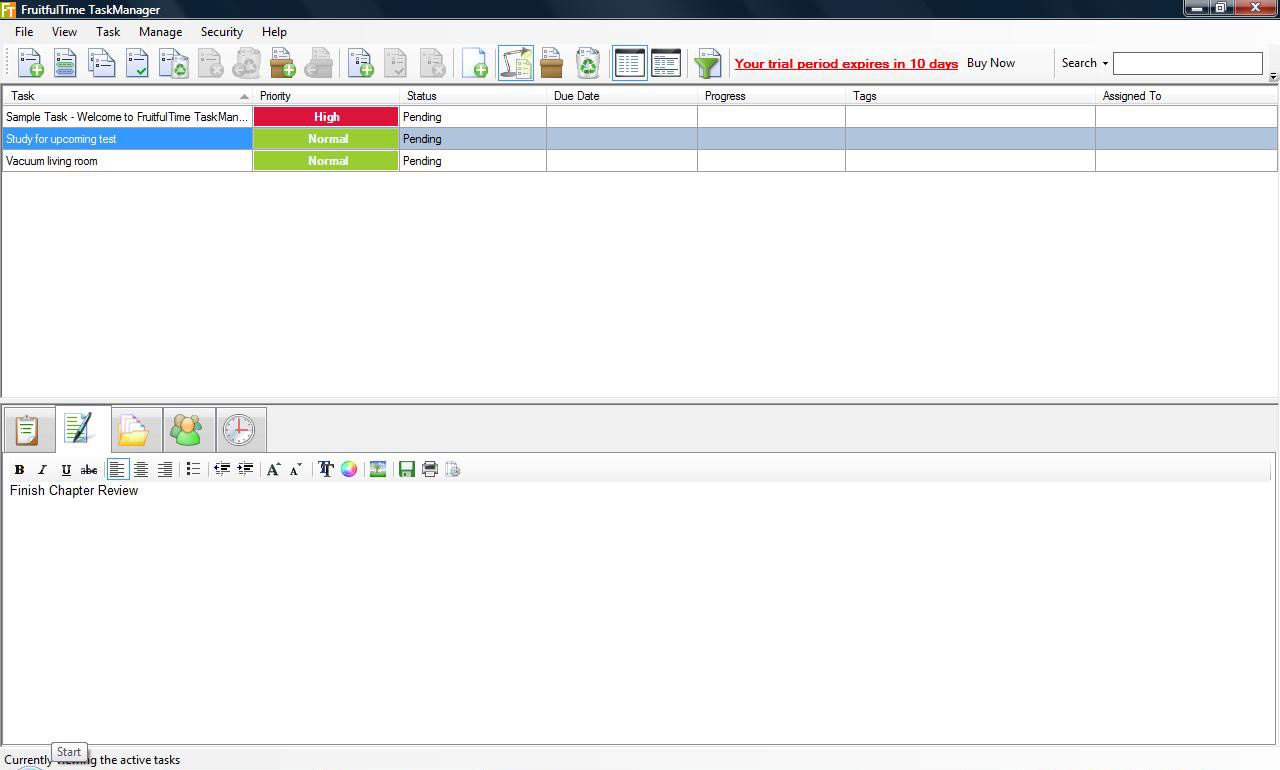 The first of the newly revamped features is an always-visible search-as-you-type box. This feature makes the search process more efficient than ever before. This feature works much like the Search feature on Windows Vista, which I have found to be extremely helpful.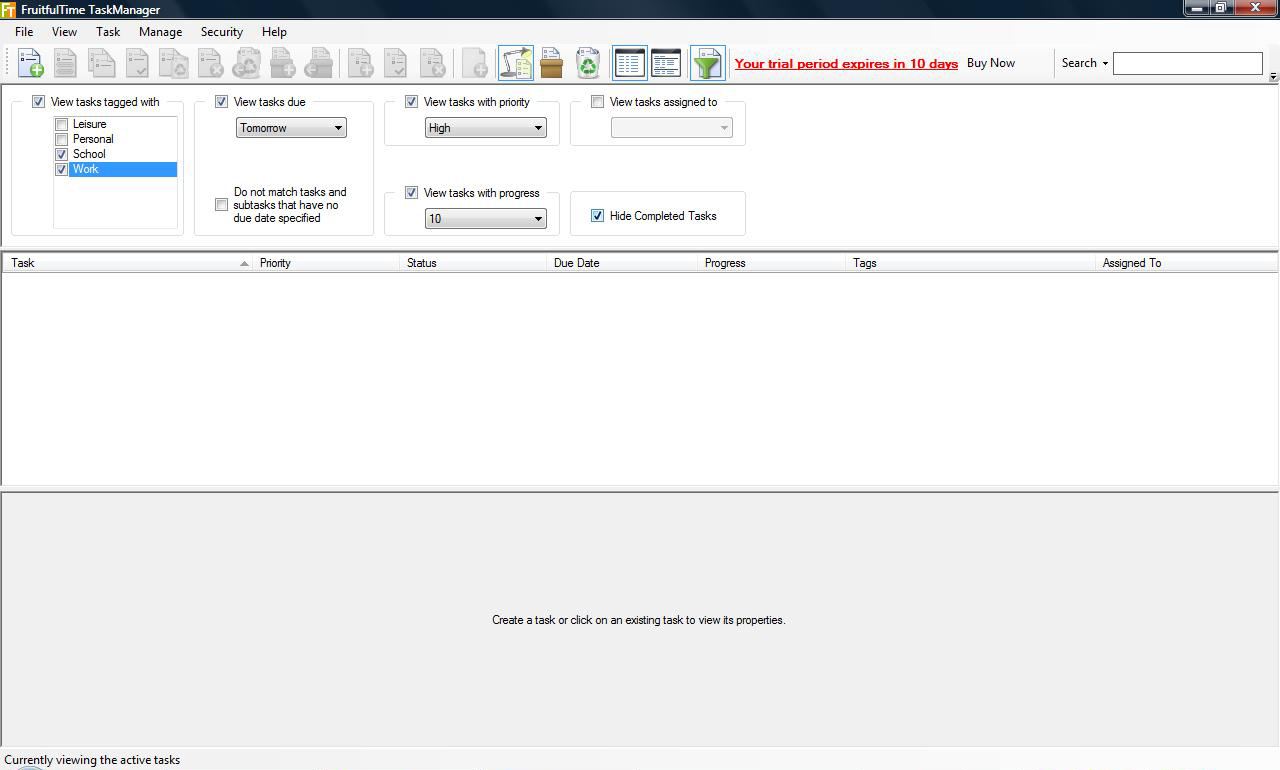 The second feature that the creators of Fruitfultime have worked on is the way tasks are organized. Now users of Fruitfultime Task Manager 2 can organize and prioritize tasks more easily and efficiently than ever before. For example, now users can filter tasks with options such as priority, status, progress and subtask filtration choices.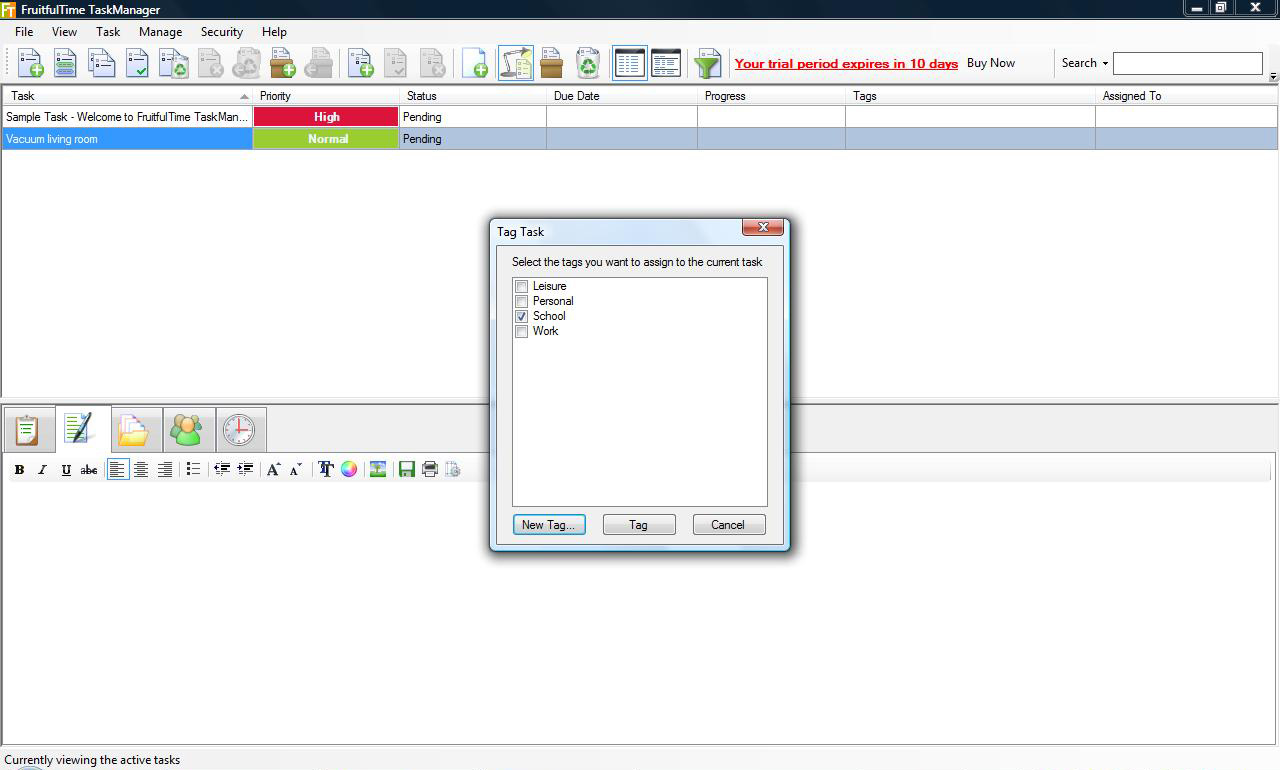 A third and well-thought-out feature of this newly updated program is the ability of the user to organize tasks with tags without any hassle. This version of the program allows a user to tag tasks in various different ways. A user may utilize right-click context menus and shortcuts to organize his or her tasks in order to put that particular task in a useful context.
With this software comes another useful tool called a "reminder." These reminders can be set to alert a user at intervals such as, 12 hours before the event, 1 hour before, 30 minutes before, etc. Contact details are also archived, stored and managed in this one place, which makes it easy to look them up and organize them into useful groups.
As a whole, this program has been much improved in that it is more efficient and user-friendly than ever before. The new features that allow for the prioritization and organization of tasks make Fruitfultime Task Manager a wonderful tool for anyone that needs a hand in organizing his or her life.
Giveaway!
We are giving away a license for Fruitfultime Task Manager. To enter, simply add a comment telling how you or your coworkers keep track of your tasks and todo lists currently.  The contest runs for a week.
Update: We have a winner!  Jen Alford is now the owner of a copy of FruitfulTime 2. She was chosen at random for the commenters on this post.