Here is a short collection of different pieces of technology I've dealt with lately that might be worth looking into if you ever have a need for the particular problems each one solves.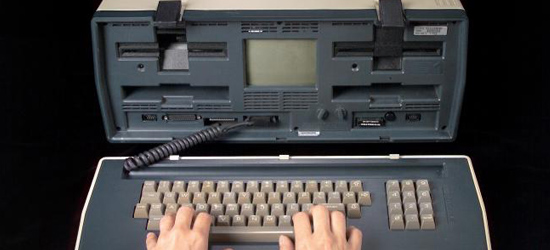 Ubuntu Lucid Lynx
Ubuntu's newest version of Linux is a nice step forward. Ubuntu is an operating system. You can install it in place of Microsoft Windows or OS X. After playing with it a few hours, I've been impressed with the new look and feel. It includes a number of free applications as part of the default installation very much on par with (if not better than) what you'd expect to get with a commercial operating system. For general computing where a good deal of your work is done on the Internet, it is a great option. The only drawback is if you need to run a specific piece of software by a specific vendor (Quickbooks, Photoshop Access, etc.) Otherwise, the base functionality from most applications is readily available and easy to install with a few clicks.
Handbrake
Handbrake is an application that lets you take a DVD and convert it into a video file. After watching the number of scratches our kid DVDs are acquiring in a relatively short period of time, I'm making a move to converting them to video files and then putting the disks safely on a shelf.
Not only can you create a file that plays well on your TV, but you can also create versions that will play on iPods, Phones and other devices. Handbrake can also be used to convert file formats if you need to get something into a smaller resolution for a smaller screen or to match the file format specs of a particular device.
DLNA
Digital Living Network Alliance is a standard for letting the storage devices in your house talk to your presentation devices. So your computer, where all your pictures are stored, can talk to your TV where you have a large screen. The surround-sound system can access the MP3s on your computer hard drive, etc. You can put your video files on your computer and then browse them from your television.
My 3-year-old daughter loves watching some of the videos of herself on the beach. DLNA lets me play the files on the TV instead of viewing them on my computer where the actual files reside.
A number of televisions and DVD players are DLNA compatible as are some of the home network servers that make it easy to consolidate your media. If you are in the market for a TV or other piece of equipment, it is worth looking into.
PS3 Media Server
PS3 Media Server is a DLNA server that was originally created to let you stream your media to a PlayStation 3 using the DLNA standard. However, it has expanded and now supports a number of other devices including televisions and DVD players. It is a free, open source product, and when configured correctly, it fixes many of the file format issues transparently.
If you aren't familiar with the various file formats and encoding processes, it can be a bit overwhelming because there are many many different options to tune it to do exactly what you want. However, it seems to work out of the box for many people without any tweaking. Since it is free, it is worth giving a try before spending money on some other product.