Ever felt like you were tied down by carrying around too many gadgets? For those that use both Macs and PC's, transferring files across platforms can be time consuming or downright difficult, causing many to cart around two different machines to have access to both sets of files. However, the developers at SugarSync have come up with a better way of doing things.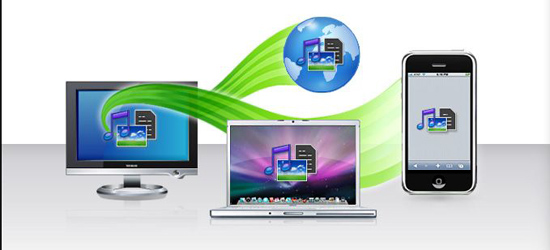 Staying connected

There are a few programs out there that sync mobile devices with your computer. SugarSync not only does this, but also syncs files across the Mac and PC operating systems and automatically backs up those files to your own, personal SugarSync web site. This web site is secure, and allows the user to access and recover files even if a computer is stolen or damaged. One neat aspect of this product is that it also syncs the changes made to the files you have selected on one machine with the files on the web, mobile device or other computer. If there are files that the user doesn't want to change when synced, the program has a web archive folder that the user can save the original version of the file in.In addition to this, the previous five versions of that file are also kept when the latest version is synced with all devices. One thing to note is that only the current version of the file counts toward your storage quota.
Setting up new computers
SugarSync becomes especially useful when setting up a new computer for work or home use. Instead of manually backing up and transferring data from one machine to another, all a SugarSync user has to do is pull those files from the web to the new computer, thus eliminating much of the time and hassle of setting up a new computer.
Data Security
As for data security, the developers of SugarSync have done their best to make sure your data is as secure as possible. The technology that is used to protect users' data is called AES, or Advanced Encryption Standard, which is used by "major financial institutions" and also some governments for data protection.
Web work
Another neat feature of SugarSync is that you can access and work on your files by using web sync. The remote computer does not even need to have the product installed on it. However, the files on any other devices with the product installed will still reflect the updates to the files changed on the web.
Network Alternative?
Because SugarSync is relatively simple to use, some may even want to install it on all of their home computers instead of going through the bit of complexity of setting up a home network.
Sync photos and music
Although we have discussed syncing documents such as PDF's, Excel spreadsheets and Word documents, SugarSync also can integrate the user experience for viewing photos and listening to music libraries. If you ever wished to have your music library available at work, this product makes it possible to access those files from a remote computer.
Online/Offline
One additional neat thing about this product is that your computers do not necessarily need to be online for files to be updated. According to the website, "Because SugarSync provides automatic online backup for all your computers, copies of your files are kept in a remote datacenter that is always online. So unlike other file sync and remote access services that need to access remote computers directly, SugarSync accesses the latest version of your files which are always online, even if your computer is not." This is a pretty handy feature, as it is not always practical to have all of your computers and devices online at any given time.
Mobile Access
Because many people have turned to iPhones and Blackberry's for mobile computing, SugarSync includes a system that allows the user to sync files to the mobile device and even send files from that device! This works via a mobile web site. There is even no need to download software for the use of the product onto the phone, and you have access to the personal web site from any web enabled phone. SugarSync for iPhone is also available from the App Store.
File Sharing
SugarSync also supports file sharing for its users. What is really neat is that the user can send files from any location (remote computer, mobile phone, or any of your own computers) and even if the computer where the file was created is turned off. Recipients don't have to be SugarSync users to recieve the file. They simply receive a secure link to the file location. However, if the recipient is a SugarSync user, they can either save the file to all their computers with one click, or to an "online archive."
Conclusion

SugarSync is a tool that many computer users may find very useful. Because so many people use several different computers, mobile devices and operating systems, this tool makes it possible to start a project on one computer and finish it on another, even if the two computers run on different operating systems. For effective time management and productive use of time, this product could help many save time and hassle while working from multiple locations.