I have been doing quite a bit of programming over the past few months.  Last night I took a few hours to see if I could find some better tools. I tried out a different programming environment and tested some tweaks to Eclipse (the program I currently use for programming). My goal was to see if I could find a way to get my tools to help autocomplete certain parts of the code I was typing into the web templates.  For example, if I start to type "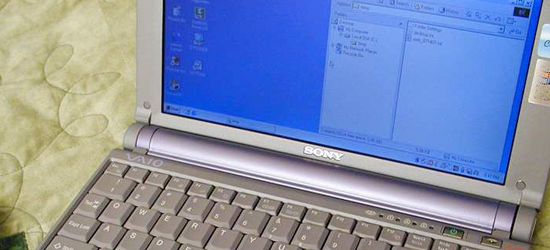 I found a few things that look promising, but I couldn't find anything that worked automatically out of the box.  I started wondering if it was worth spending those hours looking for a better tool.  What if I had of spent two hours in just practicing? By "practicing" I mean coming up with some sort of exercise that I could repeat over and over for two hours to help make myself faster at programming those particular parts of the code.
It is easy to invest hours in finding a new tool that might make us marginally faster and overlook the real gains that are possible from increasing our skills at a particular task. I'm not saying that looking for better tools is always a bad thing. However, it is easy to invest a lot of time in a new tools, while overlooking the very real return on investment from increasing our skills. It is easy to focus on the tool rather than the benefit it provides.
Switching tools isn't free.  It takes time to find a new tool and it takes time to learn it. For example, if I switch my programming environment, it is going to take quite a while for the  time saved from programming faster to offset the time lost in re-learning everything else.
I have seen people convinced that they would save so much time by getting a new computer program, PDA or smartphone. They go through life thinking that each new piece of technology is a silver bullet that will finally solve their problems–completely oblivious to the amount of time they invest switching from one device or one piece of software to the next. Their fundamental problem isn't their toys I mean tools.  Their problem is their skill set.  In reality improving your skill set may not be any harder than trying to learn to use a new tool, but the difficulty of learning a new gadget or software is often masked by "new toy syndrome."  Something can seem exciting and fresh simply because it is different and because you "won". In the corporate world "winning" might be a matter of convincing your boss that you are important enough to warrant a $500 investment in the latest phone. At home "winning" might involve convincing your spouse or yourself that you are important enough and your time is valuable enough that the new fancy gadget is worth getting.
This feeling of "winning"  makes it easy to overlook just how much time you are investing in something new. This feeling makes it seem like you are investing less time that you would have in increasing your skill to get the same level of benefit.
Speech recognition software is a good example of this. Here is a story to show what I mean.
Bob's job has evolved to the point where he has to do a bit of typing.  It really isn't that much typing, but Bob only types about 18 words per minute.  Since he is slow, he hates typing and even though it doesn't take up that much of his day, his dislike for the task makes it seem like it takes forever.  At a family get together his cousin tells him about some new speech recognition software and Bob is intrigued.

Back at work he talks his boss into buying $250 worth of software and microphones. Bob works on training the software and starts trying to use it in place of  typing.
Eventually Bob is going to realize that talking into the computer doesn't really make him as fast as he had hoped.  He will either continue using the speech recognition software because it is marginally better than typing for him, or he will decide he (and his co-workers) hate computer transcription even more than he hates typing and go back to the 18 words per minute hunt and peck method.
Of course,  Bob could have invested the same amount of effort/money into learning to type better. If he had, he'd now be typing 40 to 50 words per minute and have acquired a very useful skill.
There are a lot of wonderful technological tools available to us, but the search for new tools can often distract us from investing in developing the skills and discipline that will bring even greater benefit.