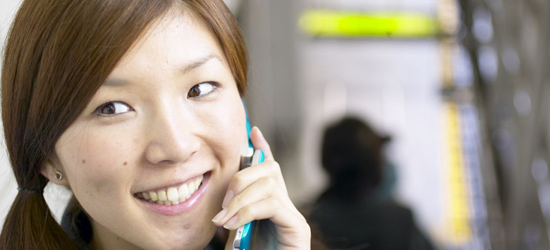 Every year, a new slew of gadgets promises to solve all of our problems.  Manufactures are constantly adding more features in hopes of getting us to upgrade. I've managed technology for an institution that had a large "gadget budget". Employees were able to request pretty much anything they wanted as long as there was a slight chance that it might in some way make them more effective at their jobs.
I noticed that some people seemed to use the technology very well and it seemed to make a big difference in their productivity.  On the other hand, there was another group of people who never seemed to get much of a benefit out of their tools.  What was odd, is that the ineffective group usually had newer, faster, shinier, more feature rich gadgets than the effective group.
Over time, I began to see that the difference between the two groups was fundamentally about how they approached technology.  One group would spend time thinking about how they, personally, worked and what areas were slowing them down.  When they came to talk to me, they usually had a very good definition of the problems that they were looking for technology to solve.  We would sit down and find a more effective way of accomplishing their current activities.  Sometimes it involved a new PDA or piece of software, but often it involved learning how to use a feature of something that they already had.
A typical email from someone in this group:
I'm having trouble keeping contacts both in Outlook with on my cell phone.  I've been setting aside a few minutes every morning to make sure they are up to date, but invariably I end up missing an important contact that I need when I'm on the road or that my assistant needs when I'm out off the office.  Is there anything we can do to make this work smoother?

–Joey
The second group generally spent more time at Best Buy looking over the latest PDA's and cell phones.  They also tended to talk with friends to find out what they were using.  They would find out about a new feature and imagine ways that they could use it in their work.  They would usually approach me looking for a specific device so they could do something that they weren't currently doing.
I was talking to Ted from XYZ Corp. the other day and he showed me his new Z9000 digital personal assistant.  He had some pictures of his kids at a ball game on it that he could show as a slide shows.  I was thinking I could really use this when making sales calls because I could scan in product photos to show clients instead of just describing it to them.  Can you get a Z9000 for me?

–Bill
If we buy Bill a Z9000 and get Joey setup with some type of automatic synchronization system they will both be very happy.  Bill will scan in photos each week and put them on his new PDA.  Joey will keep his phone synced with Outlook.  Everyone is happy right?  Yes, but revisit in two months and you will find that Joey is still using the syncing software, but Bill has stopped putting photos on his PDA.
Why is this?  Weren't they both happy with the solutions? Yes, but there is a fundamental difference in how they both approached technology.  Joey wanted a solution for something he was already doing.  He had a system in place that he was using, but he was looking for a way to make it better.  Bill had found a way to use technology for something he wasn't already doing.  Joey had started with a problem while Bill had started with a feature on a gadget.
When Bill heard about the Z9000 he imagined having it.  He imagined pulling it out of his pocket and showing it to people.  He imagined how using it would make him a super salesman.  He imagined ways that he could use each one of the features.  He imagined how much better his sales presentations would be if he could show photos on his Z9000.  In effect Bill found a solution and created a problem to solve.  Joey found a problem and then located a solution.  Joey is already in the habit of syncing his contacts manually.  His solution just requires him to do what he did before, but in a way that is more efficient.  Bill's solution requires him to learn a new habit, so it doesn't actually save him any time.  He is now doing something that he wasn't doing before.
There are times where learning a new habit is the perfect solution to a problem.  However, if you find yourself starting with a solution or product feature and working back to a problem, it is a good indication that you aren't going to end up with something that increases your productivity.
This article was originally published on 9/20/2005 on www.productivity501.com.