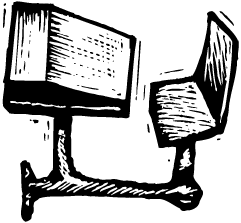 Education is an investment in the future.  Just like investments have different rates of returns, studying different things will give you different payback. There are generally two types of education available to people after high school.  A technical education prepares you to do specific tasks.  A general education prepares you be able to learn.
Many people don't understand the difference between these two types of learning.  Going to massage school may seem great in the short term.  It doesn't take too long to learn and the pay is significantly better than what you can get from a job right after high school.  However, it doesn't really prepare you for changing jobs in the future.  A liberal arts degree on the other hand, doesn't usually prepare you to do much of anything in particular, but it prepares you for everything in general.  It takes longer and your starting pay may be lower, but your glass ceiling is much higher.
Many universities and colleges are struggling with this.  Do they teach specific task-oriented skills that will help their students get jobs immediately or do they focus on preparing students for general work in the future?  The schools that seem to be doing the best are combining both of these areas.  Their main focus is still on the traditional education, but they include some technical classes to give their graduates relevant skills for the current marketplace.
When evaluating continuing education opportunities, ask yourself how relevant the training will be in 15 years. That doesn't mean you should avoid training related to specific technology and trends, but you need to make sure you have a balanced educational diet.  If everything you learn is obsolete in 5 years, you'll have a lot of catching up to do.  However, if half of what you study is generic enough to last through your entire career, your skills will compound–making you much more attractive to employers in the future.
Originally published on January 12, 2006.