I recently upgraded my laptop and it came with Leopard. Overall, it looks like it will be a nice operating system, but there are still some rough edges. Here are a few random initial thoughts.
Stability – It doesn't seem as stable as 10.4 was. This will probably change over time, but I've had several odd issues that required a reboot to fix. For example, I couldn't get to the System Preferences until I rebooted. Another time I couldn't run the laptop with the case closed while hooked to an external monitor until I fiddled with the display settings, even though it had worked correctly 30 minutes before. If you are considering upgrading your existing machine, I would recommend waiting a few more months until a few more bugs get worked out.
Visual Enhancements – One of the biggest things you'll notice is the 3D look of the dock. However, if you keep your dock on the side instead of the bottom, it doesn't have the 3D appearance. So for me, it doesn't look much different.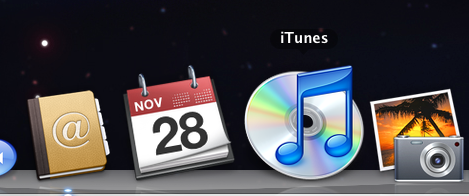 Changes to Finder – The finder now looks a bit more like iTunes. Originally, I thought this would be kind of corny, but it seems to work very well. I especially like how other computers show up when they are available. 10.5 seems to do a much better job of finding your other computers and making them easy to connect to. The ability to have "smart folders" is also a welcome addition. This lets you basically take Spotlight searches and save them. So you could create a folder that shows any document that contains the word budget–regardless of where it is on your computer.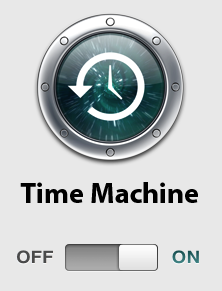 Timemachine – In my opinion, this is really what you are paying for in this upgrade. Timemachine is backup done in an easy to understand program. The visualization is very good and it makes it easy to understand what you are doing without getting into all the complexity of backup set and differential backups. There are some limitations. It seems you can only backup to a locally attached hard drive. This means you can't use your iDisk or another network drive for backup. Overall, though, it is very impressive.
Mail – I haven't messed with a bunch of the features, but the ability to automatically create an AddressBook entry from info in an email is very handy. So far, it doesn't seem to be particularly intelligent. I took an email with three phone numbers clearly labeled work, fax, mobile and it put them all in as work numbers. It was still much easier than copying them back and forth, but I was hoping for something a little smarter. Mail also has notes and todo features that I haven't messed with yet.
iChat – There are a bunch of new features here that I haven't used yet, but I believe they have made some improvements to the way the video chats work. I was able to do a usable video chat over a bluetooth connection to my cell phone while sitting in my car. I didn't expect it to work, but it came right up with voice and video. I'm particularly looking forward to trying out the feature that lets you record a Keynote presentation.