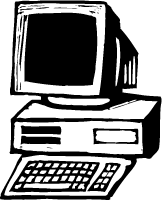 When most people approach their computer backup, they focus on how to create the backup and don't really think about how to use it if it is ever required. I backup in several different ways, but in this post I want to outline the backup strategy that I am most likely to make use of in case my laptop is stolen, submerged, lost, dropped, kicked, eaten, or incinerated. I'm just going to outline the theory behind this backup strategy regardless of the OS. In a later post, I'll show you how to actually implement it on OS X.
The Goal
If we approach backup with the end in mind, it makes us take a different approach than. So lets define the desired outcome. In our case the desired outcome is to minimize downtime. I regularly talk with people suffering from a crashed hard drive. In my work, being down for even a short period of time can easily cost me hundreds of dollars in billable hours and thousands of dollars in future business.
So our backup strategy is going to be designed around getting back up and running as quickly as possible. If our computer hard drive crashes, we need to be able to be up and running without a lengthy restore process. We can't afford to pull out our backup and go through a 2 hour restore process, it needs to be instant.
Backup Method
We need to be able to run directly from the backup in order to come back up instantly. This automatically disqualifies any type of backup that isn't on a hard drive. We also need to be able to have access to more than just our data. We need to have our application, settings, files, desktop–everything backed up in a way that we can instantly bring our information back up.
The only way to accomplish this is to keep a hard drive that is an exact mirror of our working computer. That way we won't be missing anything.
Restore Process
In order to meet our requirements, we need to eliminate the traditional restore process. This means our backup needs to be bootable so it can be plugged into another computer and booted, so the software and data are exactly like our original machine. We can't take the time to copy our backed up version back to a local hard drive on our machine.
Benefits of this Type of Backup
The benefits of this type of backup are significant. If the hard drive dies on your existing machine, you have a way to immediately go back to work, while you wait for a replacement hard drive. If your computer has to go into the shop, you can continue to work without messing with the configuration on another machine without missing a beat. When your computer comes back, you can easily transfer all your data back to it without interrupting any of your work process.
In our next post about backup, we'll look at how to make this work in OS X.