The Hawthorne effect refers to some studies that were done on how training impacts employees' productivity at work (edit: this statement is a little misleading, please see the note at the bottom of the article). The studies found that sending someone to training produces employees that work harder. The funny part about it is that you still get the productivity increase even if the training doesn't teach them how to be better at their jobs. Sending someone to training helps them feel like they are important, like the company is investing in them and they are valuable. Because of this, they work harder.
Obviously, if you send them to training that helps them do their jobs better, you might see even more of an increase. However, if you have the option of sending an employee to relevant training that costs $20,000 or an underwater basket weaving course that costs $200, a cost benefit analysis might make the basket weaving seem pretty attractive.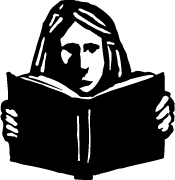 You can apply this to help motivate yourself, as well. Make sure you take the time to invest in yourself. This may mean going to a conference or training. It might mean reading a book or regularly checking a blog for productivity tips. (Had to throw that one in there.) The point is to make sure that you are doing things on purpose to better yourself. Showing yourself that you are valuable and worth investing in will increase what you are able to accomplish, both from the new skills you acquire and from showing your subconscious that you believe in yourself.
Note: As Don pointed out below, the original Hawthorne experiments were measuring the productivity of workers while changing the light levels. The Hawthorne Effect is basically the idea that if you pay attention to someone, their performance will improve. I first encountered the Hawthorne Effect in education theory, so when this was written, I applied it to education. The actual Hawthorne Effect is much more general and applies to any type of attention being paid to an individual or group. Other experiments have used education, time with upper management, and other forms of attention to observe the effect. There are also a bunch of people that think the whole idea of the Hawthorne Effect is stupid and basically a silly story people have been telling each other for years. Another group thinks that it is just the placebo effect and doesn't deserve its own name.
Originally published November 1, 2005.