Most people are really bad at comparing cost and benefits. Hybrid cars are a good example of this. For example, the cost of the cheapest (that I could find) new gasoline Honda Civic is around $14,800. The cost of the cheapest hybrid Civic is $22,000. Assuming that you drive 13,000 miles per year, the hybrid will save you $369 per year in gas–assuming gasoline costs an average of $2.80 per gallon.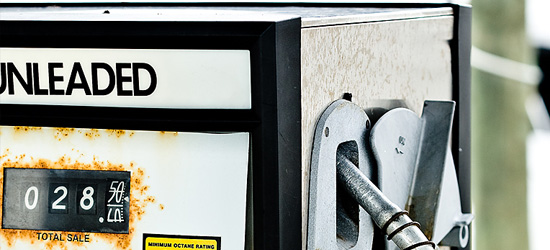 So you are paying an extra $7200 to save $369 per year. It will take nearly 20 years before you end up saving money with the car. Even if you consider that the government will give you something like an extra $2,100 off your taxes for buying the hybrid, it will still take nearly 14 years before you break even. Also consider that if you do manage to drive the car for a very long time, in 10 years it is probably going to need its batteries replaced making it even less valuable than the gasoline model.
But take some time to talk to anyone who purchased a hybrid and almost every one of them will tell you that they are saving money. Why? Because people are not good at actually evaluating cost vs. benefit.
The same thing happens with the way people manage their time. Pretty much anything you do to be more organized has a cost and a benefit. You have the up front cost of creating an organizational system, the cost of maintaining it, and the benefits in terms of productivity.
This past week I was working with some clients who had decided to reshuffle their laptops in order to be more efficient. However, the amount of time they lost in the transition negated any productivity gains they are likely to see for at least the next 36 months.
If a new tool will save you 5 minutes per day that is a gain of 30 hours per year. However, if it takes a total of 16 hours to learn, 8 hours to set up and 4 minutes each day to maintain, it is unlikely that it will ever really save you time in the long run.
Wireless email devices are a good example of this. Blackberrys and the like are incredibly powerful tools. But often they get used in ways that eliminate any benefit in productivity. For example, I can type 50 to 70 words per minute on my laptop. On my Blackberry, I'm lucky to do 15 to 20 wpm. So if I have to write 10 emails of 250 words each, the best I can hope for on my Blackberry is 125 minutes. The worst I can hope for on my laptop is 50 minutes. That means that even under the best conditions, using the Blackberry for answering a small number of normal emails costs me an extra 1.25 hours. Don't get me wrong. A Blackberry is very useful–especially for reading email and sending short replies, but I see far too many people trying to use it for emails that should be done on a computer, not a thumb keyboard.
The point is, make sure you really understand when you are really being productive. Don't let marketing spin make you feel like you are operating efficiently when you really aren't. Don't assume that a particular tool or process is a time saver just because other people are using it.
Back to the car example, it doesn't matter if you feel like you are saving money. Feelings is what marketing is about. What really matters is if you are saving money. The same is true of your organizational and productivity methods and tools. Recognize that how you feel about something is probably a poor indication of its actual benefit.
(By the way, I hope there are some people who are saving money with hybrid vehicles. I have yet to meet anyone who is saving money, but there may be some specific situations where hybrids make sense. I haven't done the math for someone who goes drives 30,000 per year, so perhaps it makes sense in that mileage range. Also, I am sure there are some people who buy hybrids from an environmental standpoint, so the cost vs. benefit isn't their primary motivation.)
Originally published April 23, 2007.