It is very easy to underestimate the cost of a new computer. The cost of purchasing a computer is relatively straightforward. You pay the price that on the sticker. However, there are two other areas of cost that are often overlooked. Let's briefly look at each of them.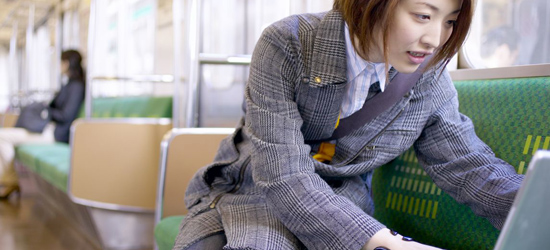 Maintenance costs
Computers are like cars. They have a finite life and at some point it is very likely that they will both need repair. The older they are, the more likely it is they will need repair. When people buy computers, they often focus on the sticker price and not the total lifetime cost. The one year warranty that comes with a computer automatically may be a lot cheaper than the three-year coverage, but how long do you expect to have that computer? If you expect to have it for three years, it usually makes sense to buy the three year warranty up front.
I'm not suggesting that you just blindly purchase the longest warranty possible. Read the fine print. You need to know how long the warranty lasts, what it covers and how long it takes to get repaired. The best warranties I've had on laptops would send a repair man the next day with a replacement part and fix it on site. "On Site" meant everywhere from my hotel to my business to my kitchen table.
Even if the cost of the repairs doesn't greatly exceed what you paid for the warranty, getting problems fixed quickly with a minimal amount of downtime can be invaluable. In fact, one of my biggest complaints about Apple computers is the amount of time it takes to get something repaired. They aren't necessarily slow, but a three or four day turnaround time without your computer throws a significant wrench into your productivity compared with having someone show up at your door the next day.
Conversion costs
Another cost that most people overlook is the amount of time it takes to switch from one computer to the next. This has gotten significantly faster particularly with Macs,  but most people (particularly those who are technology experts) still have to invest a significant amount of time in changing computer systems. You have to copy your data, reinstall software, reconfigure your e-mail accounts and tweak all your preferences. Even if you know what you're doing, this can easily take 4 to 8 hours.
I generally take the approach that I want to switch computers systems as infrequently as possible. Eight hours spent setting up my computer is a lot of lost productive time. Because of this I usually buy a top-of-the-line computer with a plan to replace it in 3 1/2 to 4 years. Buying a mid-range computer and replacing every 2 to 3 years might be less expensive in terms of up front cost, but more expensive in terms of setup time.
Last time I tried the Macintosh migration assistant, I was pleasantly surprised. If it always works that well, I may need to rethink my strategy and possibly start purchasing less expensive computers more frequently. The point is that you need to pay attention to the parts of computer ownership that consume your time.
Obviously my plan may not be what's best for you. Make sure you consider the hidden costs of a new computer and creating a plan to maximize your return on investment in technology.