Every one likes to hear how awesome they are.  I like it.  You like it.  One of the best things you can do to advance your career is to sincerely compliment the things you admire in the people around you.  The key here is the word sincerely. However, you need to be very aware of praise that is being given to you with ulterior motives.  Some people will try to flatter you just to get on your good side. Others will outright lie in hopes of getting you to make a mistake or look foolish.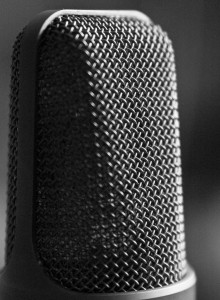 In 2003 there was a singing competition held in several major cities around the US.  Contestants were selected, flown to Hollywood to take part in a competition.  They were given vocal coaching, makeovers and critiqued on their performance and told that one of them was going to become a superstar.  Over time, singers were eliminated until they eventually found the winner.  I've just described American Idol right? This was something a bit different. Actually it was completely different–the polar opposite of American Idol. It was called Superstar USA and the three judges specifically eliminated anyone who had any trace of talent while advancing and flattering the people who could not sing at all. The judges did their best to praise outrageous behavior from the contestants simply to make fun of them. The final contestants performed in front of a live audience.  You might wonder how they got a large group of people to keep from laughing or at least walking out.  The producers told the audience that the performers were all terminally ill teens whose last wish was to perform in front of a live audience.
FYI: There was British show called Space Cadets that followed a similar technique of lying to the participants that tried to convince people they were in outer space.
By the end of the show, the judges narrowed it down to the worst singer, crowned her the "winner" and then explained that she had actually been selected as the worst singer for the entertainment and ridicule of television watchers across America. She did get $50,000 in cash and a budget to make a record (which still hasn't been made).
My point is that not everyone who pays you a complement has your best interests at heart.  Also a compliment may be trying to get you to continue self-destructive behavior.
Here are a few strategies for dealing with compliments and praise that can help avoid perils from false praise.
Be honest with yourself. Like the singers on Superstar USA, it is all too easy to believe what we want to believe and not be honest with ourselves.
Be humble. Graciously deflecting praise toward others is often a good strategy. If you have done something praiseworthy, giving credit to the people who helped you.
Have honest friends. Everyone needs people who are close enough that they will answer honestly when you need to ask their opinion. (This is discussed in the book Who's Got Your Back.)
Make sure you aren't just listening to people who say what you want to hear. This is an easy trap to fall into.
Hopefully you'll never experience such a large group of people trying to set you up to fail and look foolish as the participants in Superstar USA. Everyone needs to be very aware of the dangers of false praise and how to protect yourself from it. Even a single individual can cause considerable harm if they can influence your actions in negative ways.