AT&T is offering DSL without requiring phone service. This is sometimes referred to as "dry dsl" or "naked dsl".  For about $29 per month, you can get 3.0Mbps down and 512Kbps up high speed internet connection.  This also gives you free internet service from AT&T's wireless access points across the US.  This service would normally cost $39 per month, so if you need it, this can work out to be a very good deal.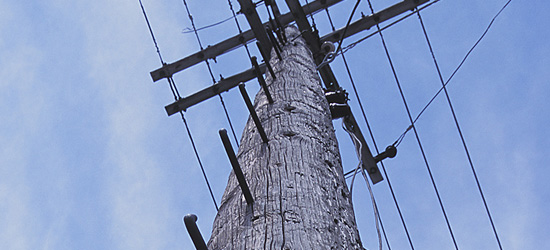 In my area of the country they also offer  6.0/768k internet service for about $34 per month.  This is what I used before we bought a house that is a few hundred feet from where AT&T offers service.
This "DSL without phone service" package has been around for awhile, but it isn't something AT&T usually markets very heavily.  It sounds like they were forced to offer this as a condition of some merger.  I know a lot of people who don't have a normal land line telephone that have been stuck using a cable modem because the combined cost of a phone line plus DSL was greater than the cable modem charges.  The new service offers these people some additional options.
If you can't find it on their website, you may have to call and ask about it.  They tend to downplay this option because they make a lot more money by selling you bundled services with phone, internet, and television for one price.
If you are using cell phone or IP phone for voice and Netflix, Hulu or Amazon for television, being able to get a data connection without needing to pay for extra telephone or cable services that you don't use can save a lot of money.