In business or school settings, communication over the internet has brought about many efficient ways to communicate with others not in our immediate vicinity. Although the most productive communication is done in person (in most situations), tools such as email, instant messaging, and now Adobe ConnectNow can make life much easier. ConnectNow features an all-in-one integration of many computer-related communications tools. It allows for the use of webcams, microphones, and file sharing, as well.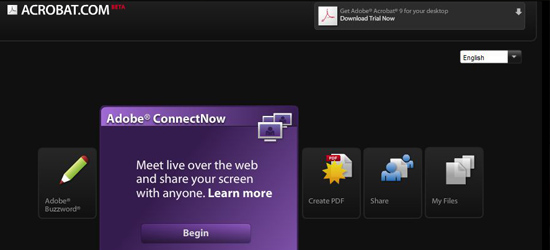 After the user signs up for an account, the program automatically creates a URL that you can invite participants to type in. They then can chat, share video and other information with eachother.
Layout
As far as usability goes, ConnectNow doesn't require a whole lot of prior experience to operate. The controls are simple, effective and well thought-out. The more specific user controls are located at the top of the screen in a drop-down list format; however, the controls for webcam, file sharing, microphone sharing, and other important and often-used tools are located on the left side at the top of the screen in a handy button format.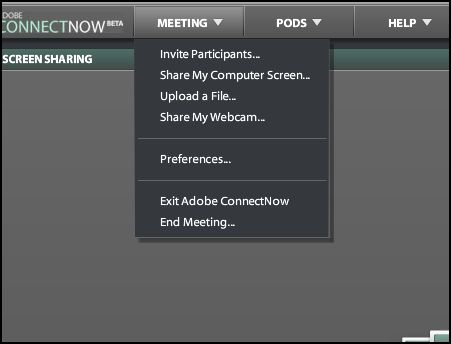 Webcam
One thing that most often frustrates instant messaging users is how often webcam use fails to be productive. A video feed that lags several seconds behind the speaker isn't going to present a very good or accurate image. Of course, internet speed has a lot to do with this; however, ConnectNow seems to work better than anything else I have used in the past. The easy-to-use format of the user interface has several buttons at the top of the screen. One of them is the "share webcam" option, in which you may opt to share video with a participant in the chat.
File Sharing
Sometimes email is a convenient way to share files, but ConnectNow has a built-in feature that allows you to send files to anyone participating in the chat. This keeps everything integrated so that you know what information has been received and what has not. This tool is very easy to use and automatically brings up a window from which you may choose files to upload.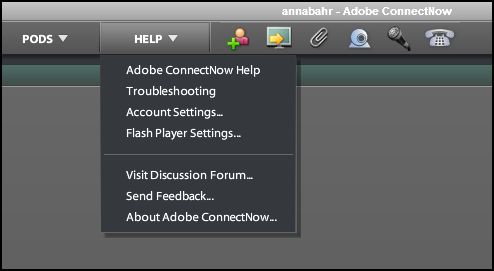 Microphone
Sometimes it is much easier and more efficient to simply give instructions or other information by speaking than typing. For instances such as these, ConnectNow offers the tool to share your microphone with other chat participants. This is particularly useful when paired with screen sharing.
Screen sharing
The main and most useful feature of ConnectNow is it's ability to support screen sharing. As with most screen sharing tools, sometimes the user with remote control will experience a slight lag in actions with the cursor, but this tends to be expected. The main advantage of the screen sharing option is that sometimes it is easier to do something yourself than to take the time to explain it to the other user. It is also helpful for demonstrating how to use different software programs to someone that hasn't had much exposure to them.
Conclusion
With the many options that are available now for electronic communication, it can be difficult to discern which would be the most conducive to productive use of your time. Because Adobe ConnectNow offers many services integrated into one tool, this service makes internet communication simple, effective, and hassle-free.