Everyone is familiar with having a "To Do List".  But for many individuals the bottleneck to their productivity isn't the lack of knowing what to do.  Just as important as knowing what to do is knowing what not to do.  That is where a "Not To Do List" comes in.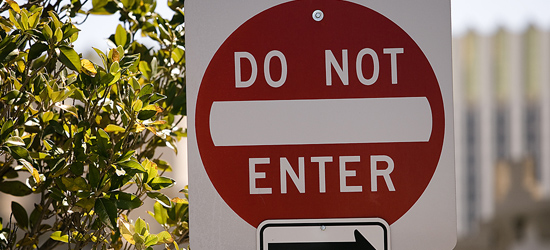 Your not to do list should contain the activities that you consistently find yourself doing that don't contribute to your life in a productive way.  For example, most people would have "check email" as an item on their To Do list.  But if you find yourself consistently distracted by incoming messages, you might want to put checking email every 5 minutes on your Not to Do List.  Other things that might make their way to a Not To Do List are:
Eating after 8pm.
Mindlessly channel surfing in the evenings.
Browsing the web during work hours.
By intentionally making a list of things that you are not going to do, you are better able to focus on tasks that add value.  Just because something is on your Not To Do List, doesn't mean it is a bad activity.  It can just be something that you are going to leave out for awhile in order to concentrate on more productive activities.  For example, you might put watching television on your Not To Do List for a week when you know that you'll be particularly busy.
The point of a Not To Do list is to prioritize, not just from the top down, but from the bottom up as well.  What you don't do is important because what you leave out makes way for things that are more important.
Originally published on September 28, 2006.