Think of someone you know who would be 10 times more successful if they would just follow good advice. Maybe it is a coworker who has a lot of potential if he'd just show up for work on time and comb his hair. Maybe it is a relative who just needs to get some basic money management skills so he or she isn't always broke. Maybe it is a friend who just isn't willing to take the risks necessary to apply for a job where his talents could really be used.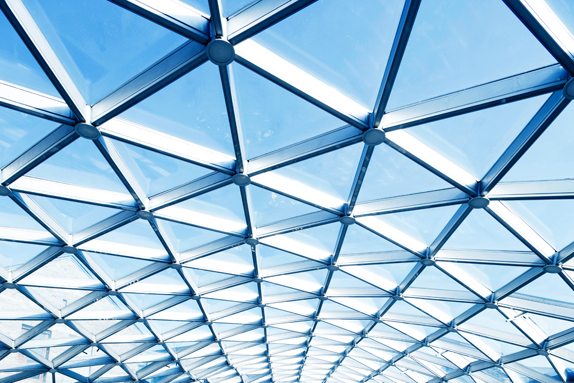 My point is that everyone can look around and find people they know who aren't living up to their full potential because of they way they view life. Maybe it is a simple mental shift, a discipline they need to acquire or just constrained thinking, but it is easy to spot those types of things in people around us.
It is much harder to see the same thing in ourselves.
If you want to reach your full potential, one of the most powerful things you can do is to turn every criticism you have for others into the question, "Am I doing something similar?"
For example, I have a friend who works in technology, but really hasn't made any type of advancement in the last 10 years. Great jobs come available, but he doesn't even apply for them because he isn't qualified. In the last 10 years, he hasn't grown to the point where he is qualified for these jobs. It is as if he has a self-imposed ceiling on what he is willing to think he is capable of and just assumes he will never go higher than that ceiling.
It is easy for me to see all the things he needs to do to make his life better and I'm happy to give advice if he asks, but the most valuable thing I can do is take the advice I have for him (that he isn't asking for) and turn it back on myself. I can see that he has set very low goals for himself, but what are the areas where I've set low goals for myself? What advice would someone from the outside have for me? Are there areas where I'm settling for a 5, but I'm capable of a 9 or a perfect 10?
This goes beyond just setting goals. It has to do with the way people think. If you talk to people in construction, you'll find some people who are looking for $2,000 to $5,000 jobs. That is how they think and everything is on that level. You'll find other people who think in terms of $50,000 jobs and others who think in terms of $100,000 or $1,000,000. There is a big difference between the way you think when you are looking for a $1,000,000 contract and the way you think when you are looking for a $2,000 contract or an hourly job.
Most of the limits in our lives are internal. They are things we place on ourselves. The hardest things to get past are the barriers we don't even know we've created. So how do you recognize those barriers? Let's close with four ideas to consider:
When you have advice for others, see if you can apply it to yourself. Think about the fundamental issues and see if you are making similar mistakes you are overlooking in your own life.
Try to keep variety in your friendships. If all your friends think the same as you do, it is unlikely they will challenge you to see things in a new way.
Ask yourself "why don't I think bigger?" You may have a very good reason, but you also might be limiting yourself just because you don't know any better.
Solicit feedback. It is hard to get people who will give you honest feedback, but if you can find them, they can be very valuable in your personal growth.