Several years ago, I wrote about vLetter's handwriting font. I got an email from them a few months ago asking if I'd like to try out an updated version of the font. The big difference is that in the past you had to write your text and then convert it to your handwriting, now it will let you write with your handwriting font directly and it is smart enough to figure out which version of each letter to use to make it connect correctly with the letters that come before and after it.
If you have an existing font from vLetter, they can upgrade it to the new smart font. Otherwise you'll need to download the form and write all the words as shown below. This provides vLetter with the information it needs to create a font that knows what version of each letter should come after a particular letter.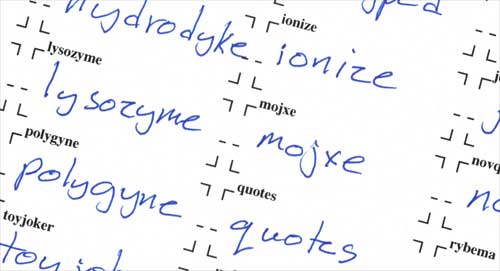 I typically print, but their process works with cursive if that is how you write and it will make sure that all the letters fit together correctly. Here is an example of a cursive font using Abraham Lincoln's cursive on the word way and nan. Notice the difference int he letter a when preceded by a top connecting letter like w and a bottom connecting letter like n.

When you get your font back from vLetter, you can open it up in FontBook or something similar and see your letters, but the magic is hidden behind the scenes because there are more versions of the letters than what you'll see in the simple preview.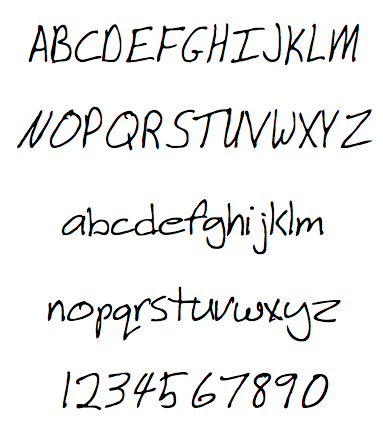 Once your font is installed you can select it and write with it just like you would any other font. Here is a short note written with my handwriting font.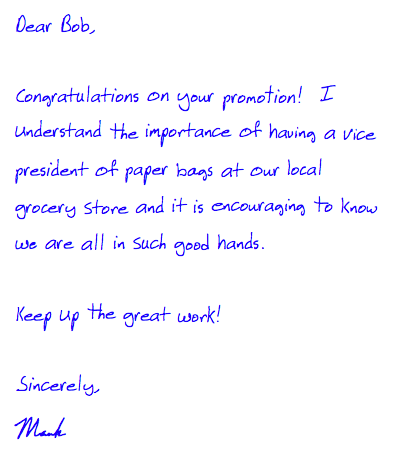 I can see this as a very useful tool for keeping your communications personal in situations where you have someone else helping you keep in touch with people. An assistant could send notes in your hand writing and with your signature on it. For example, if you are a real estate agent and want to send a handwritten not to everyone you meet, this would let someone else help you keep up with the task. Even if you write the note yourself, you could even have a remote assistant handle getting them printed and mailed.
You can use the font as part of mail merges as well. So if you need to send a bunch of letters out to clients, you could write a standard letter in a normal font and then add a handwritten looking note at the bottom in blue ink.
I would really like to see a site like TouchNote, let you upload your handwriting font to make the post cards you send more personal.
If you want more information about vLetter, checkout their website.