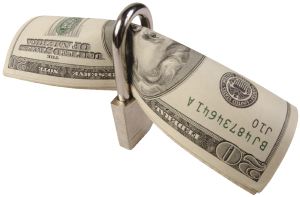 Many people feel that rich people don't pay enough taxes. The question of what type of tax structure is best for the economy isn't something I want to address in this post. Instead, I'd like to talk about the idea that rich people pay less in taxes than the poor and middle class.
Part of this view is rooted in what people see as the purpose of taxes. I see the government as providing a very valuable service to me. They keep the infrastructure running and create the rules and environment that allow me to live happily and run a profitable business. I am happy to pay taxes to support the police and military to keep me safe, pave roads to drive on, help prevent the outbreak of horrible diseases, notify me if a tornado is on the way and make a reasonable attempt at creating productive economic citizens out of those who have made poor choices or undergone extreme hardship.
I do not feel that taxes should be used to redistribute money. Insuring that people do not starve while they look for a new job or try to learn a new skill is one thing. Mailing checks to people they can be used on everything from cable television to soda pop is something entirely different.
I know a lot of people are upset because they think that rich people have access to loopholes that aren't available to the middle class. This is completely true. There are a number of things that the government wants to encourage that rich people can take advantage of. This includes things like starting businesses, creating jobs, using land for certain purposes, making capital investments, and a variety of other things that are generally good for the economy.
What is often overlooked is the fact that the middle and lower class have access to many tax breaks that are not available or useful to the upper class. For example, lets say Joe makes $40,000 per year and he puts $4,000 per year into an IRA. That $4,000 reduces his taxable income by 10% and that savings reduces the amount he has to pay at his highest tax rate. Now lets say John makes $1 million per year and puts $4,000 in an IRA. That would only reduce John's taxable income by .4%. Hardly enough to make any type of tax savings. (I think there also may be some phase-out regulations that prevent rich people from using an IRA at all.) If you start looking at a Roth IRA for a young middle class citizen the effect is even more pronounced.
Here is another example. In 2009 and 2010, the government will give you a 30% tax credit on the first $6000 you spend on high efficiency upgrades for your home. This includes installing high efficiency heat pumps, high-efficiency windows, better insulation, efficient water heaters, roofs designed to reflect the heat of the sun, etc. Obviously these credits are designed to most benefit people in moderate sized houses. $6000 goes a long ways toward replacing old windows in a 1500 ft.² house. It does very little toward replacing windows in a 20,000 ft.² house.
Another example: If you are a first time homeowner in 2009, you can get up to $8,000 back from the government when you buy your home. (You get back 10% of what you spend up to $8,000).  If you buy a $80,000 house, that lowers the price by 10%.  If you are buying a $8,000,000 house, the tax break does practically nothing. (There may be some phaseouts for people in high income brackets.)  Even then, the credit is designed to help people who have never owned a house–this probably doesn't describe very many wealthy people. (Oh, and the credit is "refundable" which means you get it even if you didn't pay $8,000 in taxes–the government will either lower your tax bill by $8,000 or just cut you a check.)
So why isn't everyone clamoring about the middle class having too many tax breaks? Simple. The middle class doesn't take advantage of the tax breaks that are available.
To take advantage of tax breaks, you have to live below your means. This means buying a much smaller house than what you can afford. It may mean driving an older vehicle. It may mean cutting out extra expenses like cable television. These aren't the types of things that the middle class is particularly good at doing, but they are the things that give you the flexibility to take advantage of tax breaks just like a rich person.