Managers are told that whatever they measure will get attention and improvement. If they measure the number of defects in cars coming off the manufacturing line, just giving it this attention will help lower the number of defects. So, how can you use this for your personal productivity?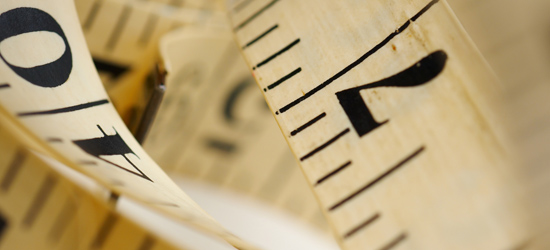 The same rule applies. Measure the things that you want to improve. For example, if you want to read more this year, keep a list of every book you read. If you want to write more for your blog, keep track of how many posts or words you produce each week. If you want to lose some weight, keep a chart in the bathroom next to your scale and record your weight every day. If you want to watch less television, keep a chart near the TV and keep track of how many hours you spend channel surfing.
Keeping track of stuff requires effort and time on your part, but if you make it easy to do, the benefits can far outweigh any time that is lost recording your activities.
Consider keeping track of stuff in Excel. That way you can print out a graph and post it somewhere you are likely to see it to help remind you. For example, if you print out a graph of your weight for the past month and tape it to the refrigerator, it will serve as a good visual reminder every time you head for a snack.
The goal is to clearly quantify whatever you want to improve so you can see if you are doing better or worse. Just making things easier to visualize can go a long way toward making you more productive and focused on your goals.
Originally published August 21, 2007.