I have seen some employers who figure that a down economy means they can treat employees poorly.  I suppose the logic is "they should be happy to have any job at all".  Since the employer figures their workers can't really leave, the employers make demands that they would never make in a normal economy.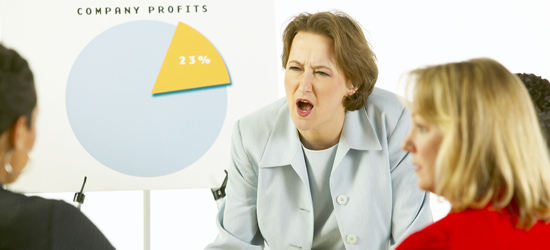 This approach is very short-sighted.  First, the very top employees are always going to be in demand.  I'm not talking about good, solid employees. I'm talking about the star performers–the top 5%.  These types of people are always in demand, simply because they are rare.  When an employer treats people poorly, the best people are the first to leave because they have other options.  This leaves the employer at a significant disadvantage because the top performers are responsible for more than their fair share of the company's results.
Second, even though the other people may stay because they can't find a job, that doesn't mean they are going to be engaged.  There are very few jobs that really track employee results.  If an employer treats people poorly, they aren't going to put the same level of effort into what they do. This is going to happen even if the employees aren't doing it intentionally.  When you have a bunch of employees who refuse to go the extra mile (or even an extra two feet) to help a customer, you have a company that is in trouble.
Third, employees have long memories.  When the economic condition changes, they will be very happy to leave–even if the employer tries to put on a kinder face. Worse, they will tell others about their experience and the employer may have trouble finding anyone other than people who can't get a job anywhere else.  Of course, the employer probably won't realize what is happening.  No one is going to tell the HR department "I'm not going to interview with you because of the way you've treated past employees".
If anything, a poor economy is a chance for companies to really treat their workers well.  There may not be as much money for bonuses and raises, but employers can do a lot by simply being kind.
What are your experiences in a down economy?  Have you found that employers treat you better, or worse?