Here is my top 5 list of items that can waste my time without achieving anything of real value.  These aren't necessarily bad things, they are just areas where it is easy to lose precious time without realizing it.  Everyone has their own top 5 list of time wasters.  If you would like to share yours, please do so in the comments below.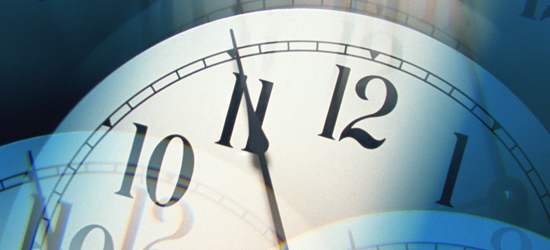 Television – It is very easy to lose a few hours mindlessly flipping through channels on the remote. For many people, a subscription in something like NetFlicks will provide a ready source of entertainment without dealing with commercials.  Also, with watching a specific movie, you have a definite end point, unlike channel surfing that can go on for hours.
Commute – Especially with an hour commute, it is easy to lose weeks worth of time each year, one day at a time. You may not be
able to do away with your commute entirely, but you can at least put your travel time to good use by listening to lectures or even making phone calls to keep in touch with family.
Internet Browsing – The internet can be a powerful tool, but it is easy to slip into channel-surfing mode and waste time, just like using the television. Using RSS readers and bookmark tools can help you focus your browsing to help you acquire information, not simply pass the time.
Being Tired – A lot of times we operate well below our capabilities because we are tired.  By going to bed when we are tired and getting up when we are rested, we can put more concentrated effort toward things that are really important to us. Allowing our body to sleep when it is tired keeps us from wasting time trying to perform when we are physically unable to operate at our full potential.
Lack of Skill – Attempting to do things where we lack the skill or knowledge is a huge waste of time.  This isn't to say that it is bad to try to learn new things, but attempting to change the plumbing in your basement without spending the proper amount of time investing in your own education about the process is a recipe for disaster. There are some times where doing it yourself can be the most expensive option in terms of time and money.
Originally published December 5, 2006.