1. Label Everything
Make sure your cell phone, laptop, luggage, etc. have your name and contact information on them somewhere. If you accidentally leave your phone in a cab or a bag on a plane, you have a much greater chance of getting it back if people can tell to whom it belongs.
For luggage, I like using engraved metal pet tags. If you look around, you can find them on the Internet for $2 or less. They are durable and won't rip or tear. If you get the "dog tag" style, they look more like a luggage tag and a bit less like something you'd expect to see on a dog or cat collar.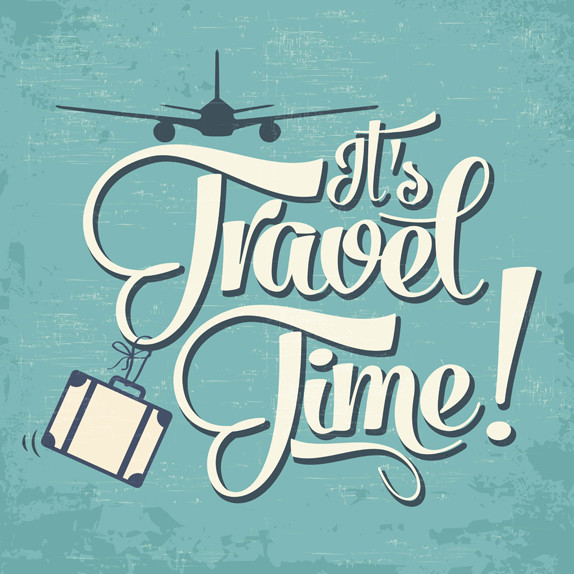 2. Plan for Taxi and Shuttles
If you are going to need to take a taxi from the airport, it can be helpful to know a fair rate ahead of time. If your credit card company offers a concierge service, they can usually give you an idea of what to expect and sometimes recommend a shuttle or train that might be cheaper or even faster.
Don't overlook transportation provided by your hotel. Paying a bit more for a hotel that offers shuttle service everywhere you need to go may be well worth it in saving on taxi fares.
3. Rental Cars
If you are going to rent a car, find out how your current insurance works for rental vehicles. You may have coverage through your normal car policy and can decline the coverage that the car rental place tries to sell you. Also, many credit card companies offer coverage for rental vehicles, but usually as secondary insurance to your auto policy. By knowing what coverage you currently have that applies to rentals, you can keep from paying for coverage twice.
Pay attention to the fine print when renting a vehicle. Many companies make a lot of extra money by sneaking in additional charges. One of the oddest things I've encountered in car rentals was a policy that said if the car had been driven less than 50 miles and was returned on full, you still had to pay for 5 gallons of gas unless you produced a receipt showing that you had purchased gasoline. They said this was to prevent people from taking advantage of the car rental company by driving a short distance and not filling the car back up with gas. It seemed odd for a company that was charging $8.50 per gallon for gas to be worried about their customers taking advantage of them.
4. Hard Copies of Information
As much as I like to keep things paperless, I've found it is worth having a print-out of my flights, hotel address/number, etc. If your phone or computer runs out of power after an unexpected layover, it is helpful to still be able to quickly find your information. One easy way to do this is to keep a document with all of the details of your trip and print it out right before you leave.
5. Leave Home Energy Efficient
Don't forget to turn off any unnecessary lights and turn your thermostat to something efficient while you are gone. If you plan to be gone for a while, you might turn off your hot water heater. There isn't any reason to keep the water hot if there is no one there to use it.
6. Keep Your Home Safe
While you are gone, you don't want your house to look abandoned. Even something simple such as putting a light on a timer can make a big difference. But don't forget to plan for how to deal with packages, newspapers and mail while you are gone. Even with a light turning on and off at night, a pile of 10 newspapers on the front porch is a dead giveaway that no one is home.
Also don't forget that what you post on social media may tell people more than you want them to know about how easy it would be to rob your house.
7. Luggage
With more and more airlines charging for checked luggage, people are trying to carry more on the plane with them. Be aware that some airlines have recently shrunk the size of carry-on that they allow, so the bag you've used for years may not be allowed on your next flight.
Some credit cards and frequent flyer programs offer free checked luggage. If you travel a lot, it might be worth looking into some of those options. For example, certain American Express cards let you pick one airline each year and any luggage fees from that airline are reimbursed to your card up to a certain limit.
There are seven tips from my recent travel experiences. Is there anything you'd add? If so, please leave a comment.