Last night I made a late night run to the grocery store. As I got out of my car, I noticed a woman walking around the lot looking at the ground. She had her hand cupped as if she were holding something. By the time I exited the store, she had worked her way across the parking lot to the store entrance. In her hand, I saw five slightly smoked cigarettes.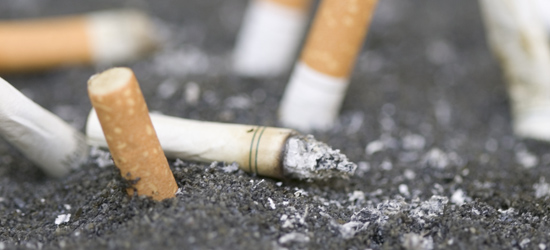 I watched her continue her search as I got into my vehicle. It took me a few minutes to realize what she was doing. She was looking for cigarettes that had been partially smoked and discarded. I assume that she would take them home and finish smoking them.
While I admire her frugality, it was a sorry sight. She was going through great pains to save money on something that was detrimental in the first place. No matter how much money she saves on cigarettes, this activity brings a negative value to her life.
As I drove away, I wondered about my own life. Are there any activities I am trying to streamline that bring negative value — no matter how efficiently they are performed? It isn't enough to be busy. It isn't enough to be efficient. You have to work on the right things. It is better to work on important things slowly and inefficiently than to work on the wrong things with great speed.