Everyone has their favorite and least favorite tools.  For example, I love my computer, but tend to despise fax machines.  Today, I had a bunch of work to do that would have been much easier with a fax machine.  I managed to do everything I needed using a scanner and email, but I was finally forced to admit that there is still room for a fax machine in my tool set.  I still don't really like fax machines, but sometimes it is the perfect tool for the job.  Today, I felt like I was using a screwdriver to drive nails–sure, the nail will go in eventually, but a hammer is really what you need.  It would be silly to decide that I don't like hammers, so I'm going to use a screwdriver, but I've found that is what I'm prone to do with other tools.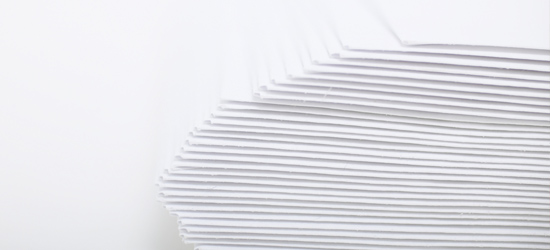 After this realization (I know it seems like common sense, but it struck me as profound for some reason), I started thinking about other areas where I might be much more efficient if I just break down and use the right tool.  Aha.  Paper.  Paper is another thing I don't really like. Perhaps I suffered from paper cuts as a small child. A more plausible explanation has to do with the first desk I bought after college.  It was chosen based on purely aesthetics rather than function.  The desk was simple–a large sheet of glass slightly smaller than a door and a black metal frame for it to sit on.  I had two of them that would allow me to set up an L shaped work surface.
Unfortunately the desk had no drawers or storage whatsoever.  But, of course, since I had spent some significant money on it, I couldn't blame the desk.  Gradually, I developed an increasing hatred of the paper in my life because it made my beautiful desk look ugly and disorganized. I took all of the loose sheets in my apartment out to the parking lot and set them ablaze while encouraging my neighbors to do the same…ok, maybe I wasn't that extreme, but  I did start trying to get rid of paper.
The problem is, paper is just another tool.  When we bias ourselves against a particular tool or technology (paper is technology even if it is fairly low tech), we make decisions that are bad for our productivity.  There are many high tech gadgets available that are meant to replace paper, but sometimes paper is still the best tool.
Originally published September 12, 2006.