I still believe that the most productive people are the ones who only do a few things, but do those things very, very well.  However, that isn't a luxury most of us have–especially early on in our careers.  In this series of posts, we are going to look at ways to better manage our time and get the best return on investment.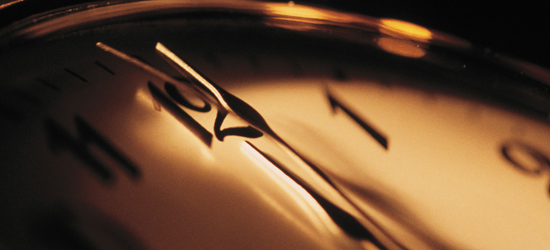 Time is an Investment
Speaking of your return on investment–just thinking of time as an investment can help you become more productive. Changing your mindset about time and seeing it as a currency that you can spend as you choose helps put you in a frame of reference to value time appropriately. When you spend your time, you can spend it in areas where there is a high rate of return or in areas where there is a low or negative rate of return.
Time I spend building my client list or learning a new marketable skill has a positive return.  If my new skill allows me to do something in 1 hour that previously took 4 hours, that is a pretty good investment.  If finding new clients eventually allows me to raise my billing rate, that is a good investment.  Some things have a negative return.  Filling your car with water instead of oil will cost you time in the future.
Okay, so it is unlikely that anyone is going to do that.  But what about signing up for a magazine that you don't really need or paying for a bunch of premium cable channels that are just going to distract you from things that you feel is really important in life?  I'm not saying that you should never have cable, but it is something that is likely to cost you more in time down the road.
By thinking of time as an investment, you should be able to start focusing on doing things that are profitable and minimizing things that have no return.  This is really a mindset thing more than anything else, but the right mindset can make a big difference in what you are willing to spend your time on.
Long Term Benefits
One major difference between people who are productive and those who aren't is how they view long term investments of their time.  Often, activities that will have the biggest positive benefit are the ones that have very little or minimal short term gains. For example, when I started writing Productivity501 and had virtually no subscribers it seemed like there was very little benefit to sitting down and writing a new post for the site.  Honestly, it took several years to start seeing a significant benefit from my investment.  However, after making the investment in content for five years, we have over 18,000 subscribers and over 1 million unique visitors. Productivity501 is successful enough that it bought me a nice house overlooking a river valley on one of the few hills in our part of Kansas. But, it took years to get to this point.
It is hard to work on things that don't give you an immediate return.  Time discounting causes us to under estimate the value of future gains.  This makes it harder to mentally justify investing our time now for future benefit.
When you invest in things that will give you a long term benefit, you use current efforts to secure a more desirable future.  People who don't have the ability to make future investments are usually left wondering why everyone else is so lucky.