A to-do list is what most people see as the pinnacle of personal productivity.  You set a plan, work the plan, and the check items off the list. To-do lists can be a great.  They help you focus on what is important instead of just what happens to be on your mind.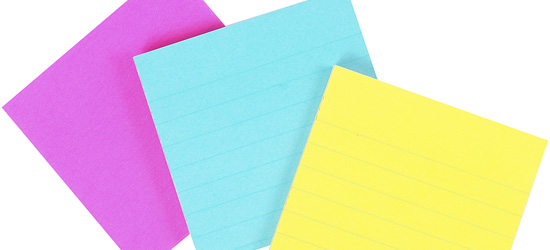 However, there are times when creating a to-do list isn't the best thing. There are times when you need to be able to freely explore and do whatever comes to mind.  Vacations are one example.  If you create a to-do list (and I know some people who do) for your vacation, it might take away from some of what you need to get out of a vacation.
I also find that there are times where I need to focus on a particular area, but without having a pre-defined set of tasks. For example, if I set aside a day to work on improving this website, I may or may not have a list of things I need to do.  Sometimes it might be best for me to just find tasks and do them instead of trying to come up with all the tasks ahead of time.
Spending a day at the library is another example.  If you have a preset idea of exactly what you want to accomplish, you might miss some valuable things you could be do that just come serendipitously your way.
The most likely reason people aren't able to follow a to-do list during a normal work day is because of unexpected fires and emergencies. You have a great plan, but the whole world seems like it is conspiring to prevent you from touching even one item on your list.  It isn't that you aren't accomplishing anything, it is just not the stuff you had on your to-do list.
This is where the idea of a have-done list comes in.  Instead of feeling guilty because you spent a day following no prescribed path, simply take note of what you did.  At the end of the day, make a shortlist of what you accomplished.  This gives you a chance to reflect on how well this approach to work fits with your personality.  It will also help you better understand the types of things that you do naturally and the types of things you avoid.  This understanding can benefit you when trying to use a to-do list in the future.
Basically, my point is to give yourself a way to see what you've accomplished without worrying about deciding what you are going to do ahead of time.  Most likely, a to-do list of some type will be the most beneficial for the majority of situations, but making a have-done list at the end of the day helps for those times where a to-do just isn't appropriate.
Originally published February 26, 2007.