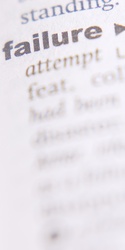 My wife and I were doing some research into how education is handled in various countries when we ran across some interesting statistics. Basically researchers took middle school age children from a bunch of different countries and tested them in mathematics. The US children did very poorly compared to the rest of the developed world.
However, the researchers went a step further and asked the children to rate themselves in mathematics. The US children consistently ranked themselves higher than the children in the countries who were actually more skilled in math. So while the US wasn't the best in actual mathematics, they are the best in teaching students how to feel like they are good at mathematics
Obviously giving students self confidence is of tremendous value. I believe that the art of teaching comes down to arranging lessons so each one builds on the previous and students use small successes to catapult themselves forward and small failures to help motivate them to try harder.
Failure is still a very important part of learning and if children are never allowed to fail, they are being done a great injustice. If you never fail, it is difficult to really understand how you need to grow and improve.
I attended a seminar at Harvard a few years ago that discussed the changes in education caused by the Internet. One of the professors talked briefly about how we need to be careful to not violate the privacy of the classroom because it is important to give students a safe environment to fail. She mentioned that at Harvard, many would fail for the first time in their lives and it was important to give them the experience in a "safe" environment.
Small failures are vital to the learning process. I am not saying that you should try to fail, but if you avoid situations where failure is a possibility, you are avoiding the areas where you have the greatest potential for growth.