This weekend, my brother-in-law graciously offered to tile our bathroom.  He does this for a living, so he is naturally very good at it. I, on the other hand, do not, and am naturally very, very bad at it.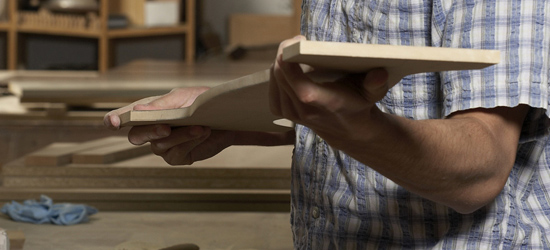 What struck me as amazing is how easily he came in, looked at the bathroom, came up with an optimal placement and started on it.  It looked pretty easy.  Later, he was marking the tiles that needed to be cut and handing them to me to cut on the tile saw.  He would hold the tile one way, make a mark, hold it another, make a mark and then use a square to draw a line showing me where to cut it.  Simple.  Not really.
I tried my hand at marking the tile while he made some complicated cuts.  It took me nearly three minutes just to figure out how to get the square aligned with the tile to cut the diagonal I needed.  Even then, I did something wrong because the tile didn't quite fit once I cut it.
When I was young, I remember watching a skilled person exercising their craft and thinking, "That doesn't look hard.  I could do that."  Maybe it is a slightly higher level of maturity or just raw experience that now made me watch (and attempt to help) and think "Look how skilled he is.  He makes it look so easy!"
It is common to overlook the amount of experience behind the ease with which a skilled worker performs their job.  Getting good at something takes an investment of time, and there aren't shortcuts.  If you want to develop a skill, you have to make the investment of time in order to get to the point that people will look at you working and say, "That looks easy!"