If you ever find yourself having trouble sleeping at night and feeling tired during the day, don't forget that your internal clock is set based on sunlight.  Getting even just 15 minutes of direct sunlight every day can do a lot to help reset your internal clock if you are coming from another timezone or have just messed your schedule up by working a bunch of late nights.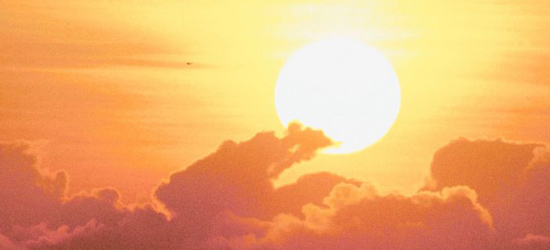 Sunlight can also help you when you are feeling tired.  It is amazing how much you can improve a sluggish afternoon just by opening the blinds and getting some direct sunlight into the room or taking a 10 minute walk outside in the light.
I'm not sure if sunlight works best because of the spectrum or if it is just the intensity.  You can get some benefit from artificial lighting, but I've never been able to duplicate the full effect of sunlight.  We usually underestimate just how powerful sunlight is and most well-lit offices are still extremely dark compared with being outside on a bright day.
Originally published April 7, 2007.