As the school year starts back up, I wanted to take some time to share some tips for studying.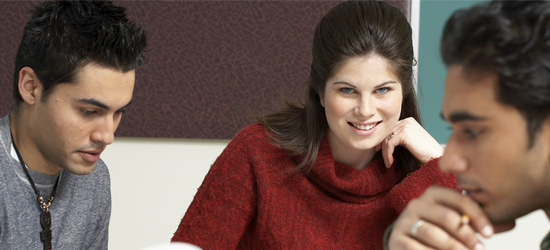 1. Read a chapter ahead
Most students listen to the lecture and then read the textbook if necessary.  It is much better to read the text book to understand the section and then use the lecture to help solidify your understanding. Keep a list of questions while you are reading and then make sure the professor answers those questions in class.  If your questions aren't answered, be sure to ask the teacher.
This type of approach uses the lecture to refine and augment what you already know (from reading the textbook), which better leverages your static resources (books) and your professor's attention. You'll get a lot more for your money with this approach than with the other way around.
2. Review before going to bed
This gives your mind a chance to process and categories what you've learned while you sleep.  If you review the areas where you are having the most difficulty right before bed, you'll often find that your brain works out a lot of the hard stuff during the night and it is easier to understand in the morning.
3. Eat right
I've seen a lot of college freshmen get really messed up health-wise during the first few months of school.  Make sure you are eating healthfully and watch out for a spike in caffeine intake.
4. Exercise
Even if you have very little time, you can do little things to help keep yourself active. Here are some ideas:
Take the stairs.
Park in the less expensive parking lot that is a few minutes walk.
Ride your bike to class.
Talk a walk as a study break before going back to hit the books again.
5. Keep good records
Assume that your teacher will lose your papers.  Assume that the registrar office will somehow delete your transcript from the system.  Assume that no one else in your class will correctly remember the date that homework is due.
Keeping good records is crucial.  I recommend getting a folder for each class and putting all of your papers, syllabus, and everything related to the class together in the folder.  Spending 30 minutes at the beginning of the semester creating an organization system will save you hours and hours of time throughout the school year.  It also reduces your stress level, which makes it easier to focus on studying.
6. Read other textbooks
If you find a particular concept confusing, take a trip to the library and find a different textbook on the same subject.  Often just having something explained in two different ways can make a world of difference in understanding a difficult concept.  A local bookstore is another great place to go to browse books on the topic looking for different explainations of the same concept.