Thomas Malthus ( 1766 – 1834) had a theory that continual increase in the world population would eventually cause food demand to outpace supply, and a collapse that would push the survivors back to subsistence farming conditions. Obviously, this hasn't happened and there are a number of theories why.  For example: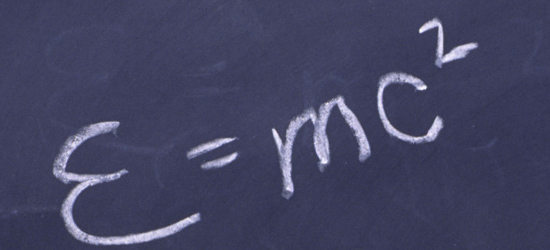 Malthus' theory is just flat out wrong.
He didn't take into consideration the growth of technology and the productivity of farming over the last 200 years has increased faster than what is necessary to (temporarily) prevent worldwide famine.
Population levels determine agricultural output, not the other way around.
Malthus didn't understand the impact of geniuses.
I'm not really interested in discussing Malthus or his theories here, but I do want to talk about point number four–geniuses.  Some economists have pointed out that greater population means a greater number of geniuses and geniuses are the people that can really causes leaps in productivity for the world as a whole.
Eli Whitney's invention changed cotton cloth from an expensive luxury to a common commodity available to everyone. Edison's light bulb dramatically extended the amount of time people could spend working productively. Einstein's theories paved the way for nuclear power (to power those light bulbs).
Throughout history, individuals made contributions that altered life for most of the rest of the planet.  These are the geniuses that create the huge leaps in productivity.  It is easy to look at them and say "wow, I wish I were someone smart like that."  The funny thing is that these people were recognized for their brilliance after the fact.  Edison's teacher didn't think he was teachable, so his mom had to home school him. He was fired from an early job working on a train when he caught a box car on fire.  These aren't exactly signs of genius.
Einstein applied to go to college in Switzerland, but failed the entrance exam.  When he graduated from the college that accepted him, he couldn't find a position teaching anywhere. After two years, he took a job that a family friend helped him secure at the patent office as an assistant examiner.  While this wasn't a horrible job, it isn't the type of thing you'd expect a "genius" to be doing.
I'm not trying to say that these were just ordinary people. However, it is easy to get caught up in what they accomplished and forget that they had many of the same struggles we all face. It wasn't their lack of making mistakes or sheer intellect that made them great.  It was the fact that they did something.  They took risks,  published papers, and performed experiments.  We recognize their intelligence because of what they accomplished, but most of the credit should go toward their willingness to try and to keep trying.
We call them geniuses because they made a lasting, positive change on the world around them.  In that sense, genius is something we can all strive for.