Last week we looked at a beautifully simple solution to reduce crime in low income housing areas. I wanted to give a few more examples.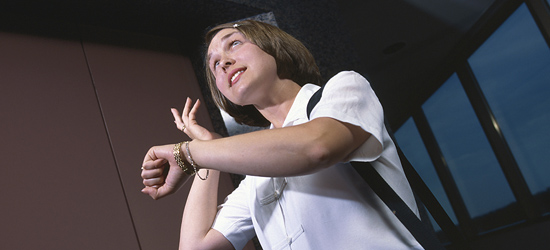 A contractor had built a skyscraper downtown in a large city. The new occupants were moving in and the contractor and new owners were finishing up dealing with little issues in finalizing all the little details of the contract. As the number of people in the building increased, the office workers started complaining about the elevators being too slow.

Trying to make changes to the elevator would have been a pretty expensive modification. The people who had designed the building came in, timed the elevators, and determined that they were operating as expected. However, this did little to reduce the number of complaints and the designers set about trying to fix the problem. They looked at the cost of installing additional equipment to speed up the elevators. They also considered segregating some of the elevators as "express elevators" to only reach certain floors.

However, one bright individual stopped concentrating on the elevators and started paying attention to the people as they waited. After studying them for a while he made a suggestion. Install mirrors outside the elevators on each floor. His suggestion was implemented and the complaints disappeared.

The mirrors did nothing to increase the speed of the elevators. They did give the riders something to do while they waited for the elevator to arrive. They could look at themselves in the mirror. This seemingly minor changed solved the real problem–people were bored.
Sometimes we overlook simple solutions because we are trying to solve the wrong problem.
Originally published June 22, 2007.