When I was in high school, I wanted to get a computer.  Computers weren't nearly as inexpensive as they are now days.  The one I wanted represented about 15% of my fathers yearly salary at the time. It was much more expensive than what I could reasonably expect to save during the summer–even with taking on some extra odd jobs and saving every penny possible. I really wanted to have a computer when I started the next school year, so I decided to make that my primary goal for the summer.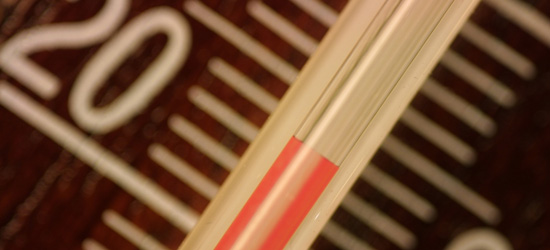 To help me focus on my goal, I set aside a savings account specifically for the purchase.  Using my parents' typewriter, I created a thermometer style graph showing how much money I had saved and taped it to the back of the savings book.  I also taped a picture of the computer I wanted. Every time I made a deposit I updated the graph.  I kept the deposit book on my desk where I could see my progress every time I sat down.
I still remember picking up a blue ballpoint pen, filling in the rest of the thermometer and drawing the top of it exploding. A few weeks later, I had my computer. That savings account has been closed for years, but I still keep the account book to help remind me of the power of making goals visible. Some day, when my kids wants to achieve something that they think are nearly impossible, I'm going to pull out an old First Kansas Federal Savings and Loan savings book and tell her how I bought my first computer.