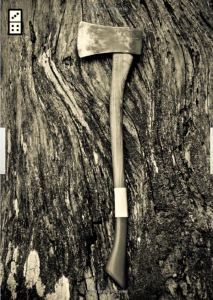 Self-Reliance is an essay that was first published by Ralph Waldo Emerson in 1841. Emerson's didn't always write in the most accessible prose, but the essay is short enough that it should be within the reach of most readers. In Self-Reliance Emerson is issuing a call to avoid conformity–without worrying about what other's think. This essay contains the following quote which you may have heard before:
To be great is to be misunderstood.
Since Self-Reliance is old enough to be out of copyright, you can easily find a copy from Project Gutenberg or other online resources. The Domino Project has printed a nice hardback edition that they were kind enough to send me.  The right hand pages contain the essay while the left hand side contain highlighted quotes from the work as well as from others.
While it is hard to beat a nice printed hardback book, it is also hard to beat FREE. For the next few days, you can get the Kindle Edition of the book at no charge from Amazon. On May 27th, the ebook price goes back up to $7.  The free edition is being sponsored by Ibex Outdoor Clothing. Ibex and Domino are running a giftcard giveaway for Twitter users as part of the promotion as well.
At the very least I'd recommend you snag the free version of the book. If you like it, you might want to pick up physical copy for yourself or as a gift for someone else.