At times, the amount of paperwork that one person has do deal with can become extremely overwhelming. Many people find that a pile of unorganized paper can have drastic effects on the amount of work that they accomplish. For many of us, the motivation to organize the chaos is sometimes too much to even contemplate. However, an enterprising business has found a way to make the lives of the ordinary person much simpler.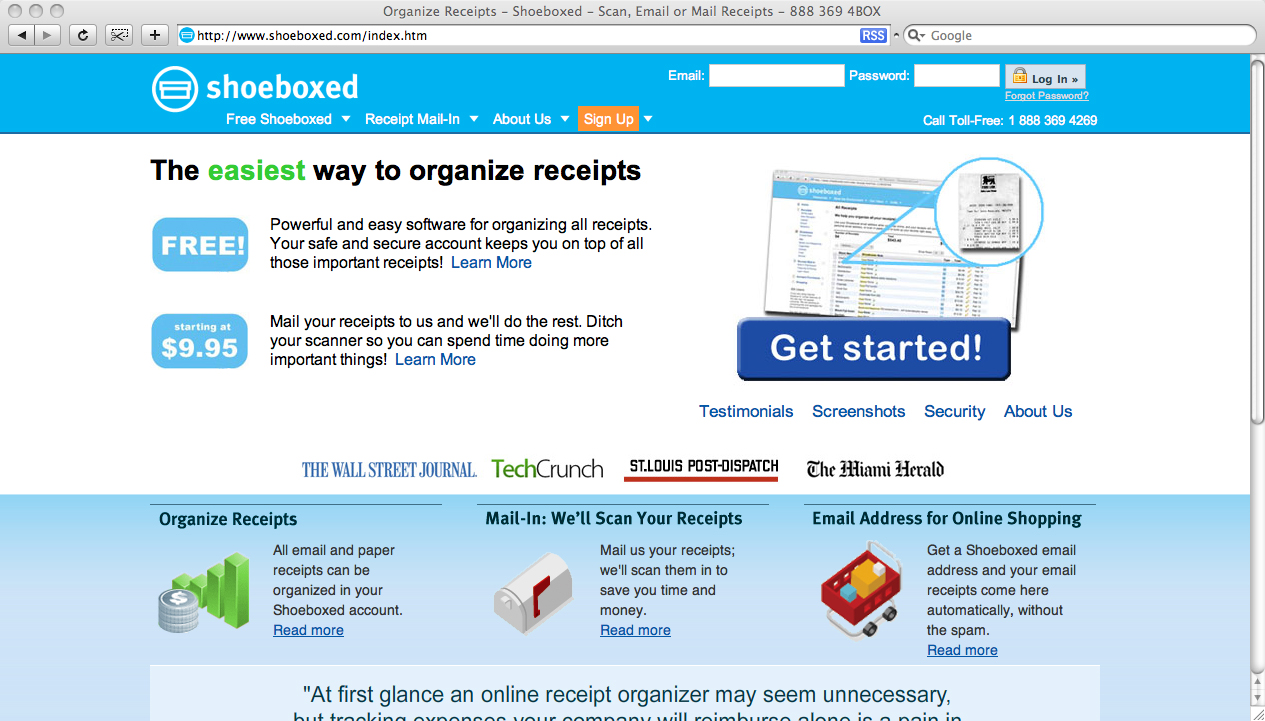 Shoeboxed.com is an organization that provides a service that categorizes and organizes your receipts in a hassle-free manner. There are several levels of service that the company provides. One is the free version, in which you must scan in or direct your online order receipts into the account and organize them yourself. They also offer Basic, Classic or Express accounts.
The Basic account offers international service for customers with a relatively small volume of receipts to process for a price of $9.95 per month.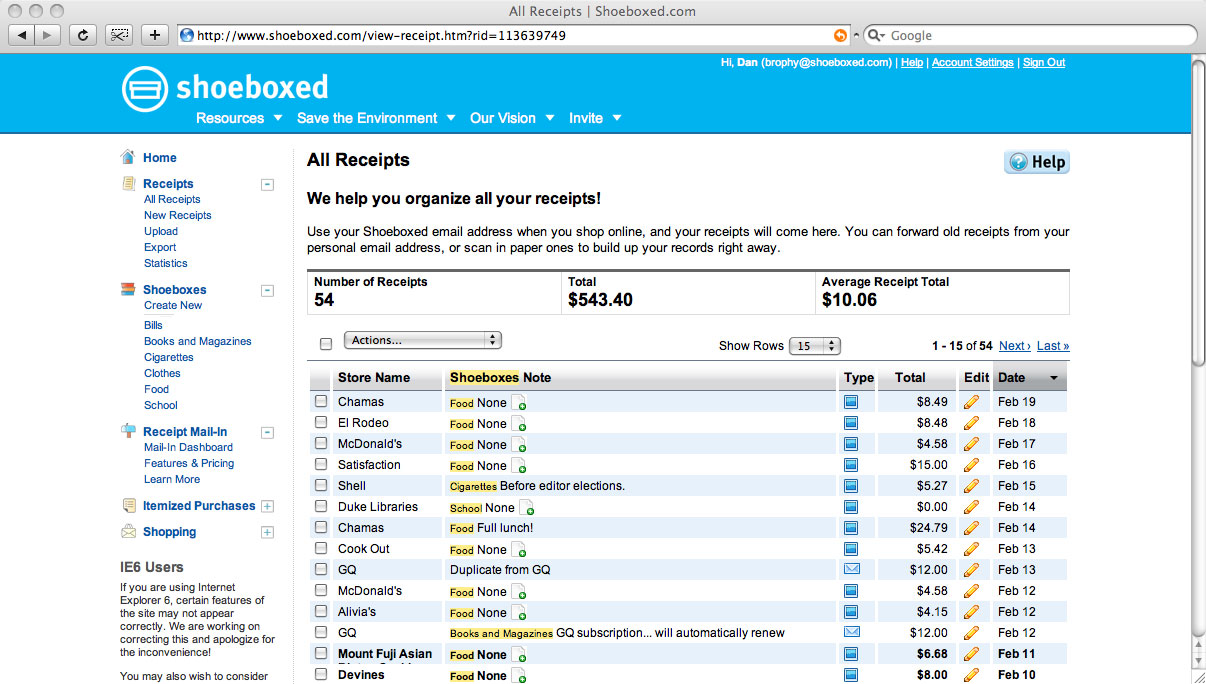 With this option, Shoeboxed will scan in and organize your receipts for you and shred them to protect your privacy.
The Classic account is their most popular account that is suited to one's personal or business use at $19.95 per month. With this account type, Shoeboxed processes and organizes your receipts, scans them, and sends them back to you in an envelope.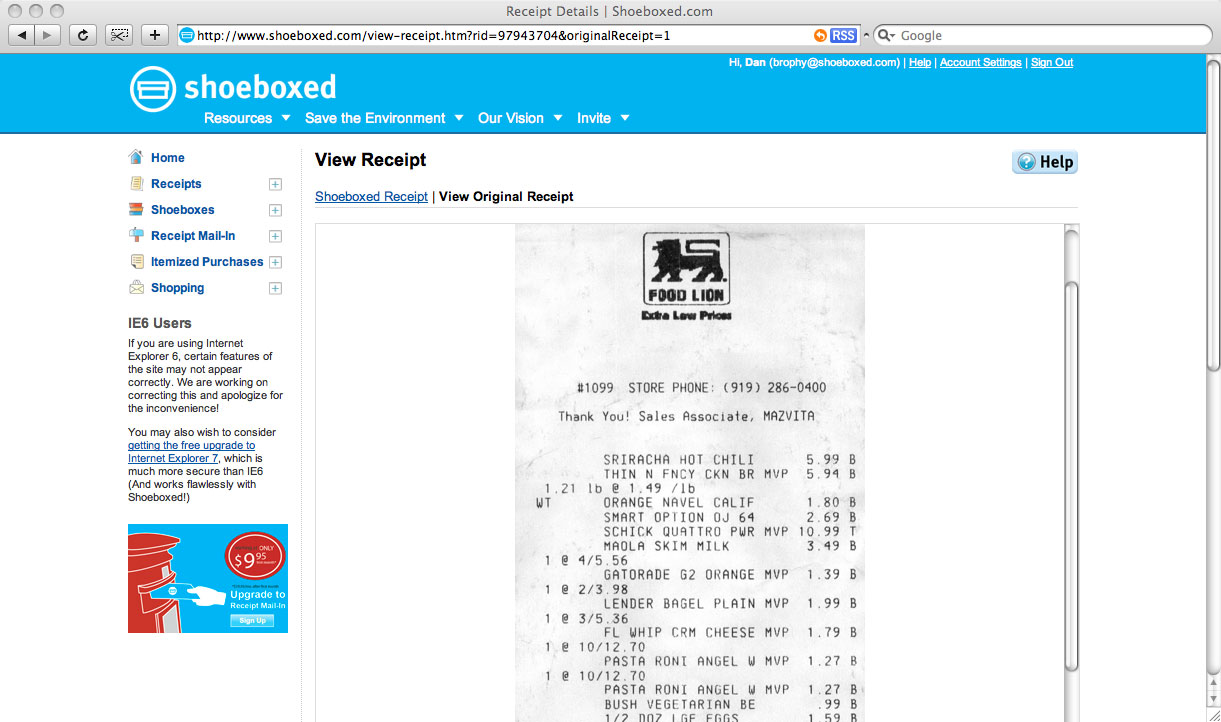 The account level with the most options and fastest service processing is the Express account. For a fee of $59.95 per month, Shoeboxed provides even more efficient service to a client, with tasks being processed in 1 business day. The Express offers the same options and processing capacity as the Classic version, but the Express completes processing the task in a shorter amount of time.
Because so much of a person's time can be taken up by frustration and disorganization, the service that this business provides would be very helpful to anyone that either does not possess that knack of organization or simply does not have the time to organize and keep track of their own receipts. The system is straightforward and fairly easy to understand, and also provides the option to export the scanned-in receipt information into Excel spreadsheets and other programs that work with large amounts of financial data. Someone who does not have a substantial number of receipts to keep track of would most likely not benefit from this program. However, for those that are searching for a way to keep control of their purchase records, this tool could become indispensable.