When you put yourself into a new social context, one of the things you learn is a new vocabulary. This is natural and normal. However, you must give care to develop vocabulary habits that will benefit and not hinder you in the future.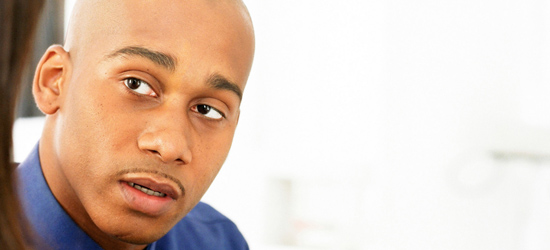 I started college in 1994. After a few weeks on campus, I realized there were quite a few words and phrases that were in common usage that I was going to start using simply by being around them. While most of them were benign, there were several that I was a bit unsure whether I wanted to adopt or not. I'm not talking about obscenities. I'm talking about things like:
Crap – Often used as an expletive, adjective or adverb.
Sucks – Used to describe an undesirable state or occurrence, often in the phrase "that sucks".
Hey – Used instead of "hello" or "hi".
Legit – Used to express a desirable state or approval, often in the phrase "That's legit" or as an adjective and sometimes and adverb.
When I caught myself using these words as described above, I had to stop and decide if that was the vocabulary I wanted to use. (I never used "legit" in that manner–it always sounded stupid to me.) I came to the conclusion that "crap" and "sucks" expressed concepts that I could probably better express using other words. Furthermore, there were some situations where those terms would be highly offensive, and I didn't want to run the risk of having something ingrained into my vocabulary that might get me into trouble.
I did succumb to saying "hey" instead of "hello" or "hi". I didn't really like it, but it felt much too formal to say "hello" when someone said "hey" and waved.  After a while, I was saying "hey" with the best of them.
I have cousins who grew up in Chile speaking both Spanish and English. Even as a child, I was always impressed with how precise their language was. In particular, I noticed how they said "yes" instead of "yeah" or "uh huh." Now that I have kids, my wife and I have been trying to teach them to say "yes" and "yes sir"/"yes ma'am." The difficult part is trying to retrain ourselves to stop saying "yeah."
At a recent doctor visit, the nurse asked our two year old a question. She replied "yes." The nurse stood up, looked at us, and said "I just love it when kids say 'yes' instead of 'yeah'."
People do notice how you speak. Other than your physical appearance, your vocabulary is the next biggest component of the first impression you make. People form all kinds of initial opinions about your intelligence and education from the first few sentences you speak. As important as first impressions are, it is worth spending a little bit of time examining your own vocabulary to see what type of impression you may be making with the words you do and don't use.