There has been a lot of interest in virtual assistants. The idea sounds great.  You hire someone to do the work you need remotely.  Since you don't have to be in the same city, state or country, you are free to choose the most cost effective assistant from anywhere in the world. On the other hand, there are some significant advantages in hiring someone locally. Here are some advantages for both types of assistants.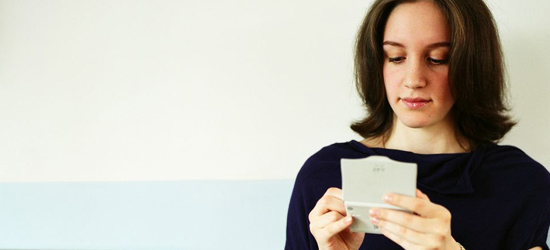 Benefits of a virtual assistant
They can work while you sleep. If you hire someone from a different time zone, they may do the bulk of their work outside of your business hours. Depending on your line of work, it can be very convenient to hand someone a project at 5 PM and have it completed by 8 AM the next day.
Specific expertise. If you can hire someone anywhere in the world, you may be able to find someone with expertise that precisely meets your needs. In some cases, you may be able to find someone who is more of an expert than you are yourself. Depending on their rate, speed and accuracy,  you may find that a higher-priced assistant is much more cost effective than other options.
Low cost. In some cases, you may find that hiring an assistant from another country is much less expensive than the local rate for similar services. This is particularly true when hiring an assistant from China or India, but it can also come into play when hiring someone from rural America if you live in a high-cost area like New York or Los Angeles.
Human resources. Hiring a virtual assistant as an outside contractor can be much simpler in terms of the records, taxes and employment law than hiring an employee directly.
Cultural differences. When hiring someone from another country, cultural differences are often a negative. However, there can be some advantages to working with someone with a different cultural point of view. In particular, hiring a virtual assistant that has grown up in a culture with which you want to do business can be advantageous. If you want to start doing business in India, a virtual assistant based in that country will give you a far greater advantage than one based in Seattle.
Work pool. Some companies that provide virtual assistant services can supply a pool of workers. That means if your specific virtual assistant is sick or leaves, there are plenty of people to pick up the slack. This can also be useful if your work demands are extremely uneven. Some companies will allocate additional assistance to get your work done on schedule when you are faced with a tight deadline.
Benefits of a local assistant
Fast communication. Someone local is much more likely to understand your idioms, local references and cultural assumptions. There are many times when it is much more efficient to communicate something in person rather than over the phone or through e-mail.
Simpler technology. When working with a virtual assistant, you have to rely on much more technology for communication. Face-to-face communication is extremely low-tech but ultra-reliable.
Physical tasks. It's hard to overrate the amount of time saved by having someone who can run to the store for you. Shipping packages, scanning documents, running by the bank, waiting in line and running errands are all difficult or impossible to do from a distance. They are also tasks where your expertise is unlikely to make any significant contribution beyond what an assistant will provide.
Keep money local. Hiring a local assistant means that your money is going into your community. It provides an income for someone who lives near where you do. The money you pay will eventually get spent on taxes, housing, food and services which provide jobs for other people in your area. You aren't going to single-handedly change your local economy, but hiring someone local does your part to help.
Relationship. A local assistant may have existing relationships within your community. Even if they don't, the workers at your local stores, printing company and shipping center are much more likely to develop a business friendship with a physical person than with a voice they only hear over the phone. That relationship can be very instrumental in overcoming obstacles and smoothing out minor friction in business transactions.
Personally, I have found a local physical assistant to be much more helpful than a remote or virtual assistant. When working with a virtual assistant, I found myself delegating the tasks that could be performed on a computer where my expertise would actually add value. At the same time, I was doing the physical tasks where an assistant would be likely to save me the most time. For example, let's say I had the following tasks on my list for the day:
Send letter to overdue clients.
Scan documents into paperless system.
Book travel for wedding. Include a few days for sightseeing if it reduces the ticket price.
Get the car ready for business trip. Have the oil changed and fill it with gas.
Write thank you notes to prospective clients.
Make bank deposit.
FedEx a piece of equipment back to a client.
With a virtual assistant, I would try to delegate the communication with my clients and booking the travel. These are tasks where being personally involved offers an advantage. For example, if I see that I can get significantly cheaper tickets by staying over a weekend, I can make the decision to do that and spend the extra time visiting a friend or vacationing. Those are decisions an assistant is unlikely to be able to make on their own without checking with me. Even if I do delegate  those tasks, look at what I'm left with. I will spend most of my time running errands and physically moving things around. This probably isn't the best use of my time, either.
With a physical local assistant I can delegate running errands and tasks that involve physically moving things around. This frees me up to work on the tasks where my expertise will provide more value or be more efficient by making on-the-spot decisions. The great thing about a local assistant is that they can do both. There is nothing to prevent her from writing the thank you notes while booking my travel. You don't have that luxury with a virtual assistant.
The initial allure of a virtual assistant is often their low-cost. It is possible to find people in other countries willing to work for three or four dollars an hour. For some types of work that might be perfect, but often skill and cultural gaps will greatly reduce the cost effectiveness of those workers. Hiring someone local and paying a fair wage can sometimes be a lot cheaper in the long run. Keep in mind that what you can't do in high pay you may be able to make up for in flexibility. Someone whose family or educational commitments prevent them from taking a job with a rigid schedule might be thrilled with a position that lets them do part of their work in the evening after their kids go to bed. Someone going to college might really like the idea of working on site on Saturdays and doing remote tasks between college classes during the week.
If you are considering hiring an assistant, the most important thing is to sit down and figure out exactly what you want them to do. You have to have a plan. Just hiring someone will not make you more efficient. There are assistants out there who specialize in helping you figure out how they can help you. If you are extremely disorganized, this might not be a bad idea.  However, you'll probably pay more if you need to hire someone to do this planning for you.