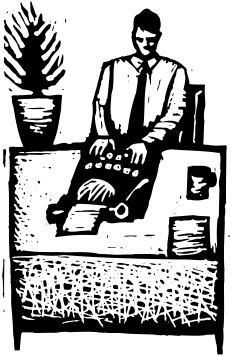 I find that I have a lot more ideas of things I'd like to do than I have time to do them. I get all the important stuff done, but there are many smaller things that I'd like to accomplish that I simply don't have enough time.
I looked at a lot of the companies that provide remote executive assistants, but decided I'd rather work with someone directly. I found a paralegal from Texas who was looking for work as a virtual assistant. My thinking was that someone who grew up in the US would be easier to communicate with than someone from a foreign country.   I also wanted to keep the work in the USA if I could instead of sending it out of the country. When I spoke with I called one of her references and they were very pleased with her work, so I decided to try it as an experiment.
She said she was wanting to work from home to be able to spend more time with her kids. I could hear her kids very loud in the background and every once in awhile our conversation would be interrupted while she told them to stop climbing the walls. With the kids at home she wouldn't be able to make phone calls, but most of what I needed done was going to be over email anyway. In retrospect the noisy kids should have been a warning sign.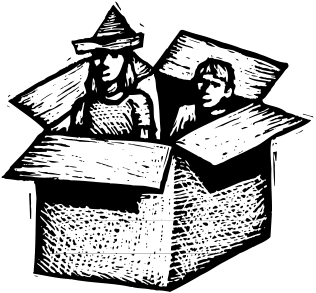 The first thing I did was to setup a project management system. I used Basecamp because it was easy to setup and get running and the hosted feature meant I didn't have to try to install something myself. Particularly I wanted to make sure I had a way for her to track her time on each task. When you are working with someone remotely it is easy to have very different ideas on how long something will take. If I give someone a task that I think will take 2 hours and it takes them 16 hours there is probably something wrong. The issue might be  an unclear definition of the task or it might have to do with not providing proper training ahead of time. Regardless of the cause, a good time tracking system lets you keep track of exactly how long things take to get done and can give you a good idea of what type of tasks will best use your assistant's skills.
We agreed to start off with 20 hours per week for $250. And I gave her several tasks to complete. One was to find 20 authoritative articles on a particular subject and write up 100 to 200 word summaries. Another was to find websites in a particular niche and put together a spreadsheet showing 3 or 4 metrics, the URL and contact information. The metrics were to come from places like Alexa, Technorati, Feedburner, etc. I sent an email with screen shots showing how to get these numbers from each site.
At the end of the first week, she had only logged 18 hours and she hadn't accomplished much. I saw a draft of the authoritative articles she was supposed to locate and summarize were ok, but looked like they were chosen based on their ordering in Google rather than actual content. When I asked about the two missing hours, the reply I got was "well, it was about 20 hours."
I emphasized the need for accurate record keeping and explained that the time tracking was a very important part of what I needed to be able to tell if the arrangement was worth while or not.
As we launched into the second week, I discovered that she was having significant difficulties understanding  how to obtain the metrics for various websites.  Personally I thought my instructions were very detailed and very clear–especially with all the screen shots showing exactly what I needed. For whatever reason, it had confused her.  In retrospect, I may have been better off doing a screencast showing her exactly what I wanted done.
At the end of the second week, I asked her to send me everything she had been working on, even if it was only partially complete because I wanted to evaluate things before moving forward.  I never got all the material.  When I tried calling her, I discovered her phone had been disconnected.  Emails went unanswered as well.  I even tried calling the person who had been her reference, but he doesn't seem to be answering his phone either.  After a few weeks I gave up.
I was anticipating that it would take a few weeks to get someone up to speed anyway and I've learned quite a few important lessons along the way.  Next Monday I'll discuss some of the lessons I learned and how I'm going to do things different next time.