Most people agree that reading is very beneficial and lament the fact that they don't have time to read more. Here are five simple tips to help you fit more reading into your busy schedule.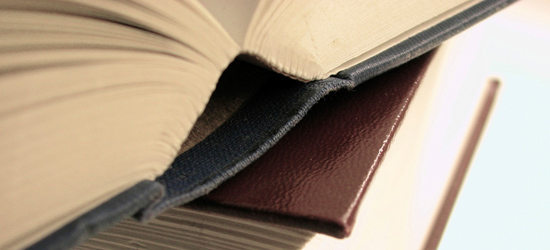 Keep a book with you.
Keeping a book with you gives you a productive way to fill in those little 10- to 20-minute pockets of time where you are waiting on someone or something. Not every book is good to read in short bursts, so choose something that works well with the time spans to which you plan to commit.
Stop reading something if you don't like it.
Just because you started a book doesn't mean you have to finish it–no matter how many awards it has won. I started reading The Sound and the Fury and kept pressing on because I felt that I should enjoy it. Finally, I gave myself permission to give up and just admit that I didn't like the book and went on to read something that I enjoyed more.
While there is value in stretching yourself by reading things that are different than what you normally would read, there is little value in simply reading things that you dislike. Life is too short and there are too many good books for that.
(By the way, have any of you actually enjoyed reading The Sound and the Fury?)
Clip articles and take them with you.
Most people have stack of magazines they want to read, but haven't gotten around to reading. Tear out the pages or clip the articles that look interesting and take them with you in your purse, computer bag, or pocket. Simply having something to read when you are waiting in line or early for an appointment can help you cover a great deal more material in a year.
Turn your phone into an ebook reader.
Most phones can be turned into ebook readers when the user downloads a certain application. The Kindle software is available for some phones. There is also Mobipocket and Kobo. Many times classic books are free on these platforms, and they can be an easy way to read on the go. You can always find your place and read the physical book when you have a few hours free at home and don't want to deal with the smaller screen size.
Set aside time to read.
If you really want to increase the amount you read, set aside some time each day to do reading. Even a 30-minute window dedicated to reading will let you cover some significant ground in a year. The idea is to establish a permanent daily habit–not to do a reading sprint and try to cram in as much as you can in a day or two.