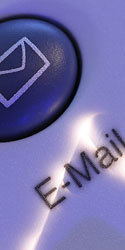 How to write emails to your boss
Don't try to impress with the length of your email. Most of the time they will appreciate a short and to the point message. If you need to explain something in more detail, consider listing the main points as bullets at the top and add the rest of your explanation at the bottom or as an attachment. This allows them to quickly grasp the issue without reading through several hundred words.
Another advantage of a short message is that it is more likely to get read. If your boss is busy, they may read a short email and leave longer ones to be read later.
You can help your boss prioritize your emails, by adding a short code in the subject. For example, anything you need to tell your boss just to keep them in the loop should have a subject starting with FYI:. You can create other prefixes based on whatever works best for you. By helping your boss categorize emails before even reading them you increase the chances that your important messages will get prompt attention.
Often the best thing to do is to sit down with your boss and ask how they prefer for you to communicate. Some bosses like status reports throughout the week via email. Others prefer to handle everything in a weekly meeting. Having this discussion with your boss shows that you value their time and work style and can lead to a much stronger working relationship.
It is also a good idea to figure out how many subjects to deal with in a single email. If your superior sorts emails into folders and then deals with them, you probably don't want to write an email the covers 10 different topics. At the same time, your boss probably doesn't want to come in Monday morning and find 20 short emails from you about various things. Usually it is a good idea to batch FYI type messages, but separate emails by topics for items that require your boss' answer or action.