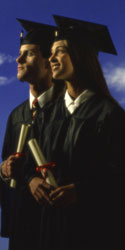 Should I drop out of college?
Probably not. If you feel like it is too expensive, consider attending a less expensive in-state school. You should be able to get a college degree spending less than $5000 per year on tuition, books, and fees. If you are willing to work hard, you should be able to get a job while attending school that will cover many of your living expenses as well as your school fees so you can graduate without any debt. Getting a full time summer job can help give you enough of a financial cushion to cover anything you can't earn during the school year.
Four years of living frugally is well worth having a bachelors degree. Your diploma won't guarantee you a high paying job, but it puts you at a much better starting place in an interview than someone with a high school diploma. Early in your career a degree will help give you the opportunity to interview for some jobs that would otherwise be out of your reach. However the real value of your college education is going to be what you learned. Study to learn–not just to pass.
On Fridays we publish questions from our readers. If you have a question you'd like to see answer here, please send it to [email protected].