If you want to grow you must push yourself beyond where you are at. Sometimes this means reading material that you don't completely understand. Obviously you can't pickup a book in a completely foreign language and expect to get anything out of it, but you can pickup a book on a topic where you don't really have the right prerequisite knowledge to understand 100% of the content and still learn a lot.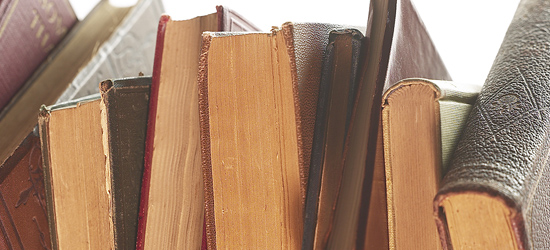 Lets say you are reading something where 25% of it is completely foreign to you. By foreign I mean that you understand the words, but you don't really understand what is being said. Many people would consider this a waste–because you don't understand it. However, your mind is a marvelous thing and if you try to understand the contents, it will fill in the gaps. You may need to know A to understand B, but if you read B first it will still somehow remain in your unconscious and when you happen on A things become just a bit more clear.
When I was in high-school I learned a great deal about MIDI and electronic music simply by reading the specs out of musical instrument catalogs. When I started, I didn't understand half of what was written in the descriptions, but little by little things started making sense as I pieced together a bit of information from one description with a snippet of information from somewhere else.
Even though it might be hard, pressing through reading materials that you don't fully understand can be a very good way to gain comprehension in a new area. Obviously having access to the Internet makes it much easier to look things up. If you don't understand a concept, chances are you can find a simpler explanation somewhere.
However, I wonder if this is always good. Sometimes information is so readily available that we don't really bother to remember or even understand it. We trade the convenience of a Google search for the hard-won knowledge that comes from wrestling with a subject in a struggle for comprehension.