I've recently made two changes that have made me surprisingly more productive. The first was switching from my 17-inch MacBook Pro to a MacBook Air. The second was switching to a newer Mifi device to get to the Internet over the cellular network. The commonality between these two changes is they both replaced devices with batteries that normally lasted about 4 hours. The new Mifi and laptop can get 8 to 12 hours of life on a single charge.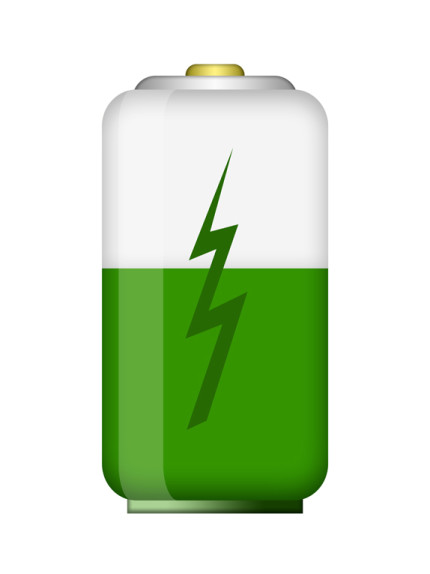 When I first bought the MacBook Air, I thought it would be marginally more useful because I wouldn't have to plug in the laptop as often. Had that been the case, it probably would have been a bit more useful, but not enough for me to really notice a difference. I would still be searching for outlets. What happened is I now don't have to plug in my laptop at all until I'm back in my hotel for the evening. In fact, when I'm on site with a client, I usually leave my charger in the hotel because I know I won't need it. This means I'm not constantly looking around for an outlet, crawling under tables to plug stuff in, trying to find an extension cord to get the cord to reach the table, etc. I take my laptop out and work wherever I happen to be and if I need to move somewhere else, I just pick up and go.
In my car I have a power inverter and charger all hooked up and ready to go so I can plug it in and charge my laptop. If we are headed somewhere for work, my wife will often drive so I can work. I've noticed the same thing in the car. I don't worry about plugging in the laptop anymore. It is there ready to go if I need it without my trying to hook up wires.
When I had the shorter battery life, I think I unconsciously was avoiding working on my computer in certain situations. For example, if I were getting ready to jump on a plane in 10 minutes, I wouldn't have tried to use my laptop because I would have been trying to conserve those 10 minutes for when I got on the plane where I expected the battery to fail. I wanted as much solid work time as possible. Now I don't think about that any more. If we had a longer layover, I was always looking for available outlets or trying to watch for someone who was getting ready to leave so I could snag their seat and outlet. This may not seem like a big deal if you are used to it, but NOT needing to go through all that hassle is a welcome change.
The Mifi device has made the same improvement. Before, I was constantly turning it off so I wouldn't waste the battery and then waiting for it to come back on when I needed it. Now I can just turn it on when I'm ready to use it and leave it on in my bag for the day. It is just there working and I don't have to be bothered with thinking about it.
This experience taught me something very important about productivity. There are things that only give you small advances in productivity until they get to a certain point. Going from a 4-hour battery to a 6-hour battery would have been helpful, but not nearly as big of a deal as going from 6 to 8. There are probably other areas I've written off as not being particularly productive, but the real problem is that I haven't reached the threshold where the benefits really start to kick in. Now if I can just find those areas . . .